What to Wear to a Photo Shoot
Because clothing is such a big part of any photograph, it is important to dress for your photo shoot with intention and care. Here are some tips to follow to take the guess-work out of what outfit to choose for your session.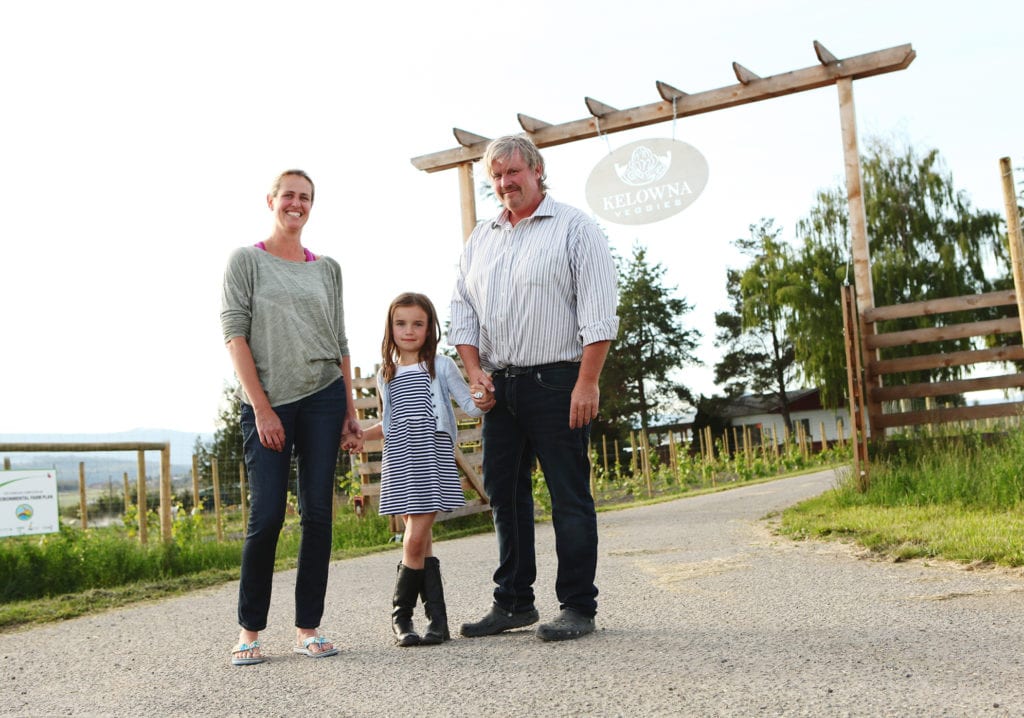 Consider the chosen environment for your photo shoot
With in studio sessions, we try to choose a backdrop that will enhance your chosen outfit. If you opt for an outdoor session, be sure to dress accordingly to capture the best result. For instance, you may not want to go too dressy in a farm setting.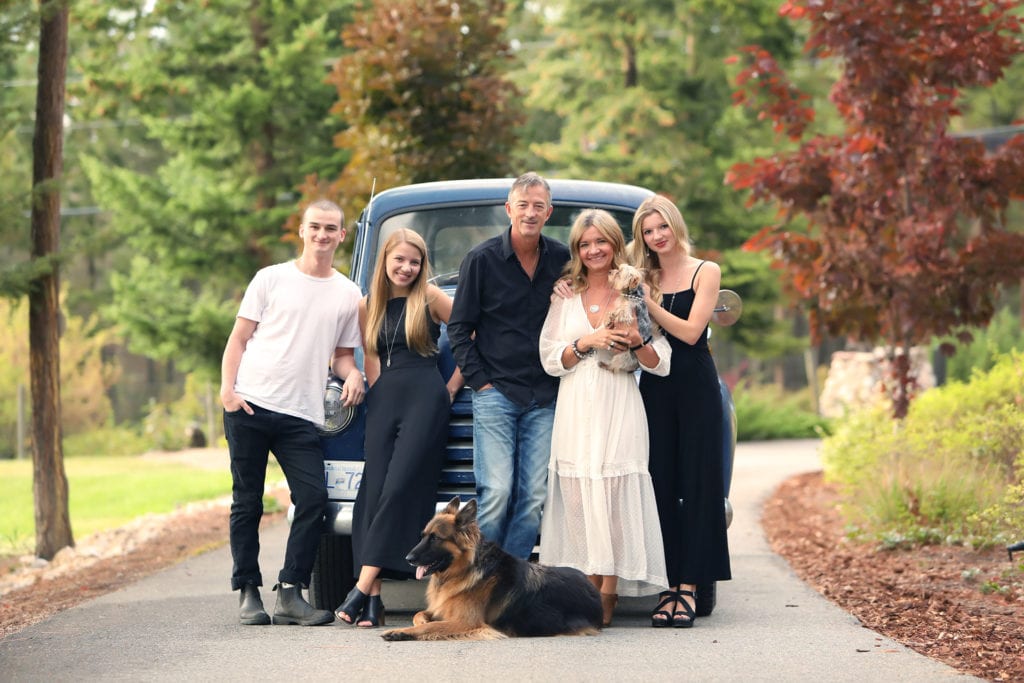 Wear what looks good on you
Do you have an outfit that gets you compliments whenever you wear it? This is a great outfit to choose for a photo session. Be aware of colours that compliment your complexion and hair colour.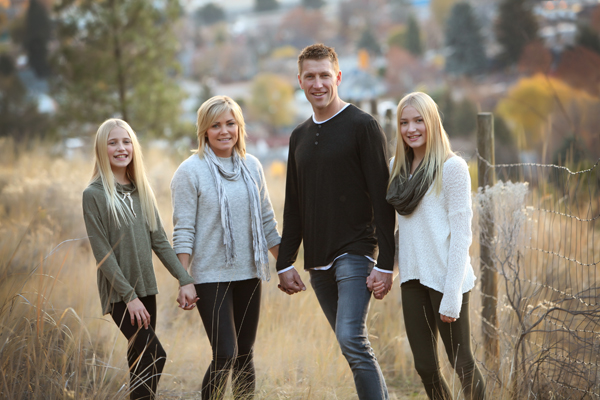 Wear what makes you feel comfortable
The more confident you feel in the outfit you have chosen, the more confidence will be captured in the final photos. Being uncomfortable in a button down shirt will make the photo feel unnatural. If you are comfortable in t-shirts, wear a plain t-shirt.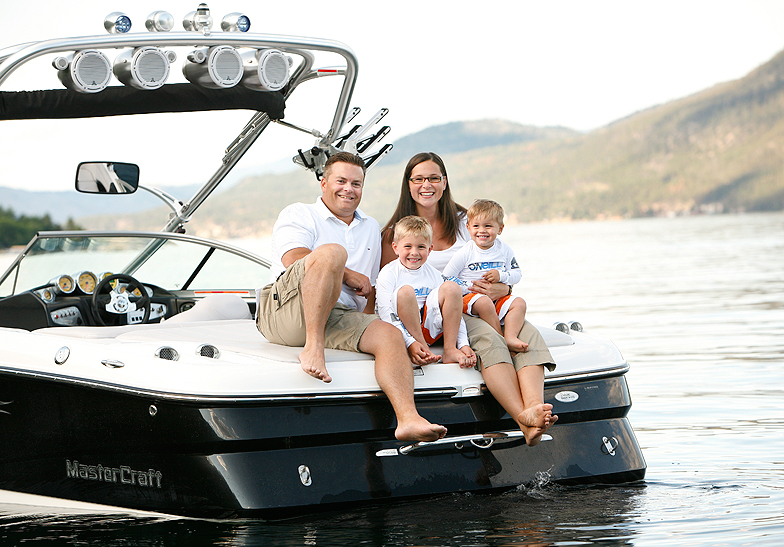 The boys in this photo have logos on their shirts. In this photo it works because the logos blend in with the overall image. However, logos tend to become very busy and distracting in photographs. When you wear anything with words, your eye automatically is distracted by trying to read the words. It is simply best to stay away from logos on clothing.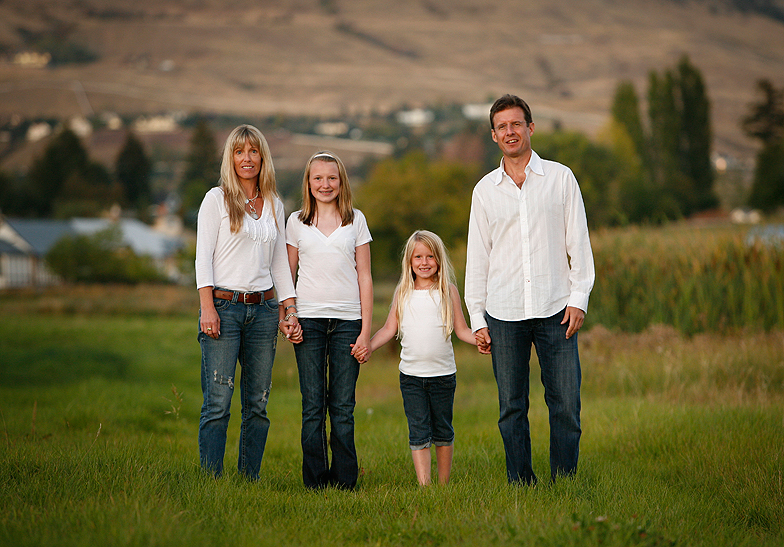 You don't need any fussy clothing for a great looking photo. In fact, simple is best. An easy colour scheme that looks really nice in photos is simply jeans & a white shirt and can be a great go-to if you are stuck for clothing ideas for your photo shoot.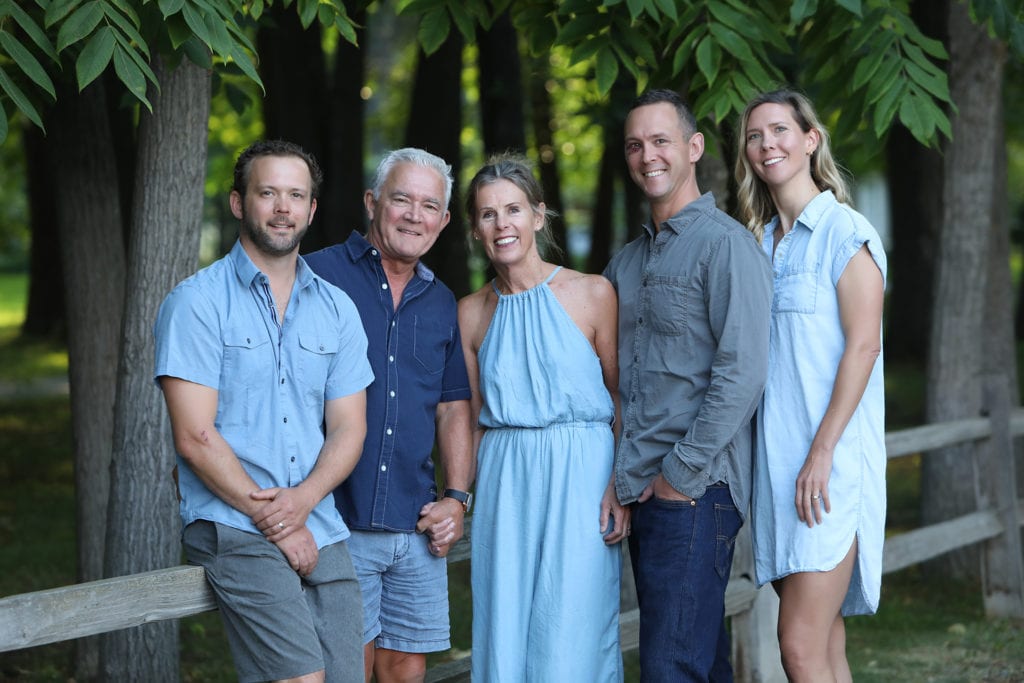 If you do want to try to coordinate your outfits in a family photo shoot, neutrals or greys are the easiest way to go. Incorporating white or black outfits can be introduced to add a bit of interest. Or, try blue as an overall colour scheme as various shades of blue tend to go with each other no matter the shade.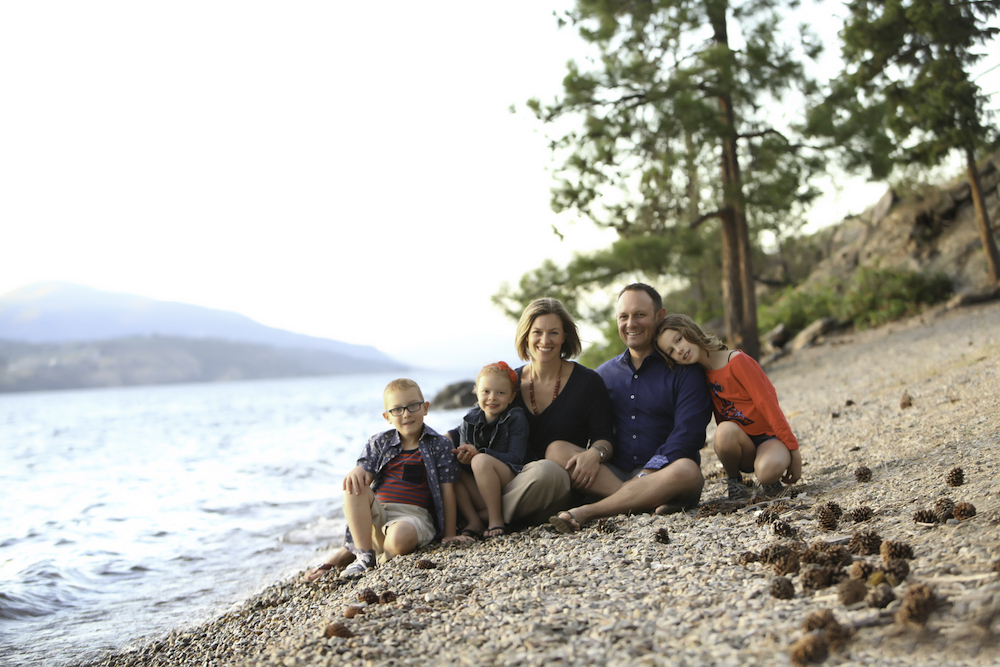 If you do want to play around with colour in your photo shoot outfits, you can always have one person in the group wear a pop of colour, while the others wear neutrals, black or white. But be aware this pop of colour will draw the eye to that person who will become the focal point of the photo.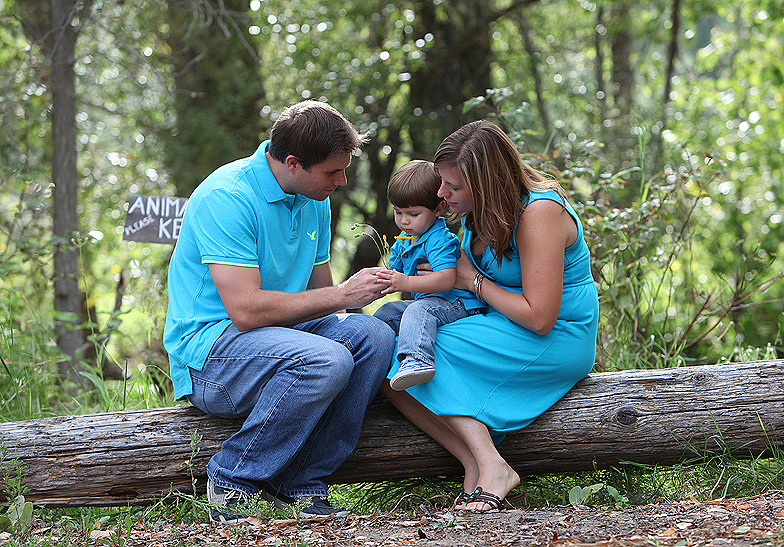 Whether it be matching outfits or matching colours, this can give your photos added interest. If you don't all have the same outfit or colour, it might be easier to dress children the same.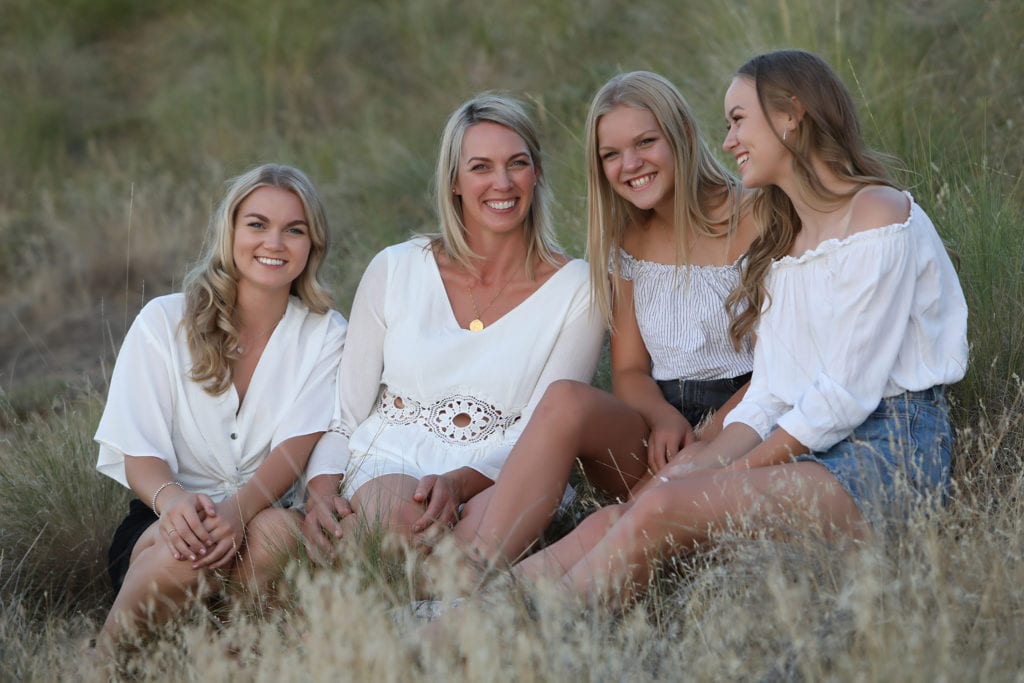 Mix textures when going with white
If you have decided to go with white outfits, try mixing your fabric textures for added interest.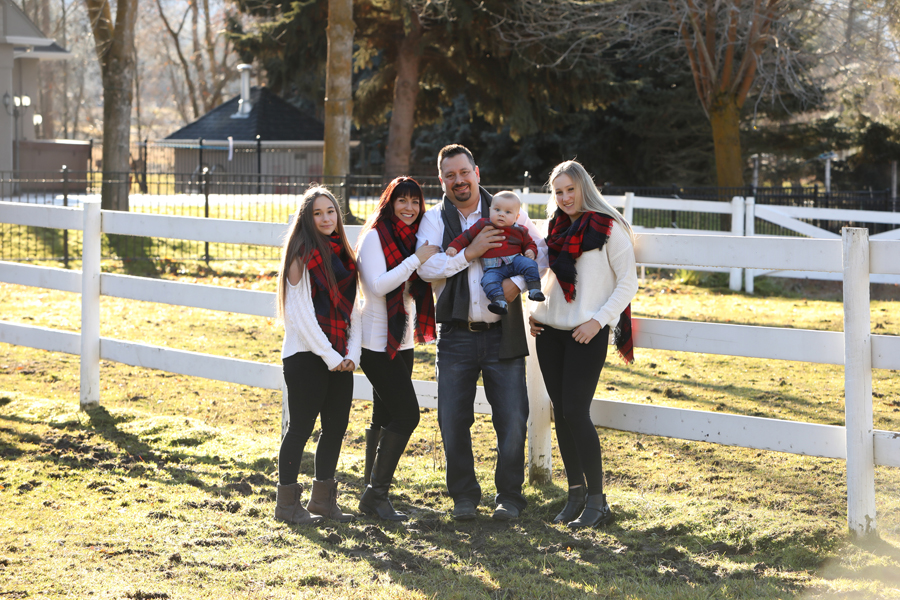 Don't have all the same outfit? Try matching accessories like scarves.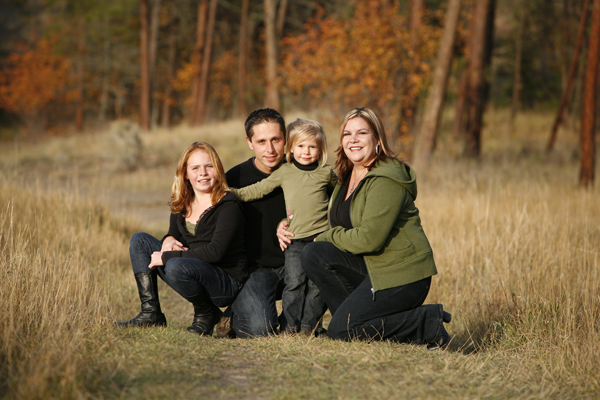 It may seem a bit obvious but sweaters, plaids, scarves are great for fall/winter photos while sun dresses, shorts for spring/summer. Because of this you can exaggerate this to your advantage to create great seasonal photos.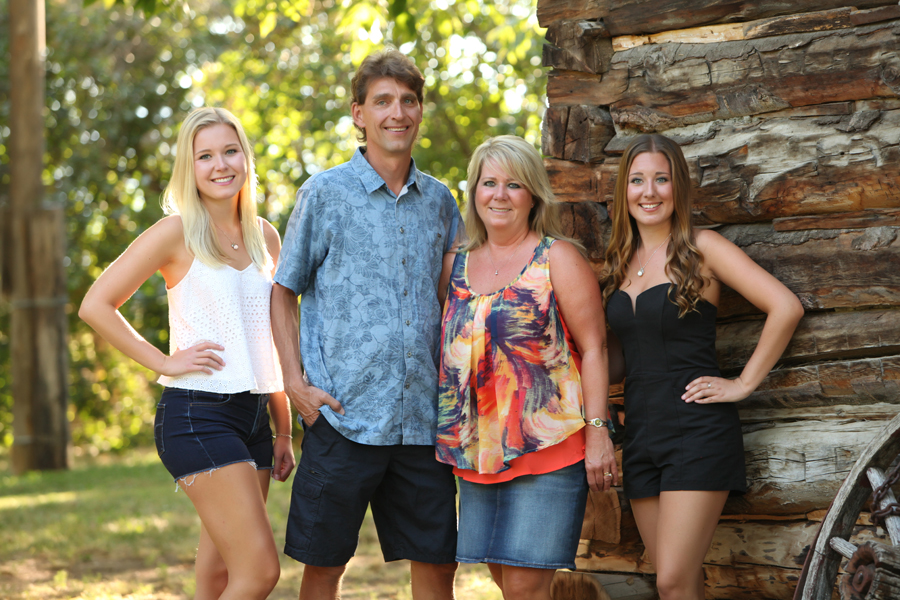 Fabric prints tend to clash with each other in photographs. Unless, you have an artistic eye for pattern coordination, it is better to limit your prints.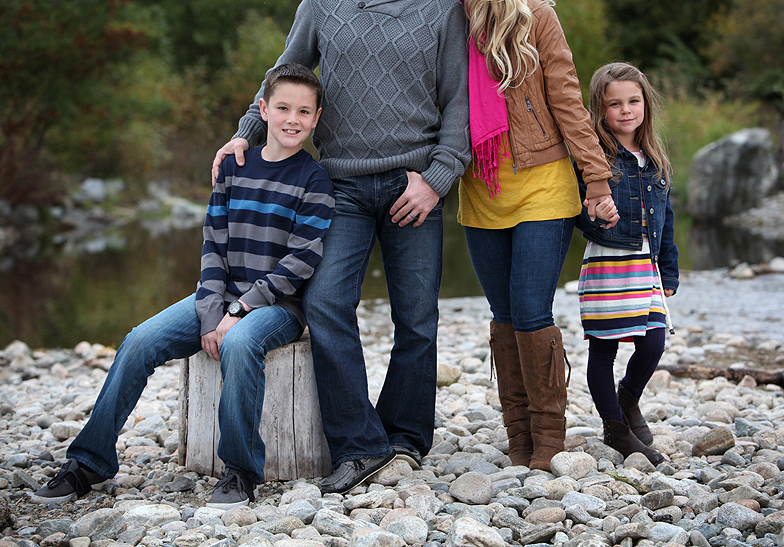 Again for those who have an artistic eye, you can play around with your outfit colour choices for some awesome results.
Business Portrait Sessions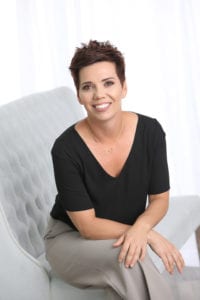 In business portraits, it is time to be intentional of the outfits you choose for your photo shoot. Please visit our blog post "What Your Headshots Say About Your Business" to dive in deeper on business branding with business portraits.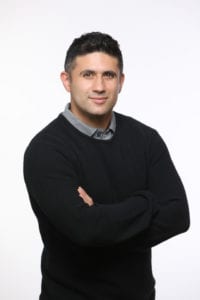 When all else fails and you are unsure of a distinct branding message, stick with neutral colours. Simple is always best in business photos.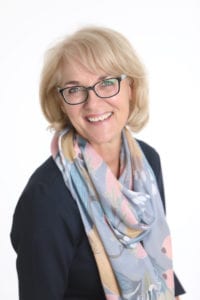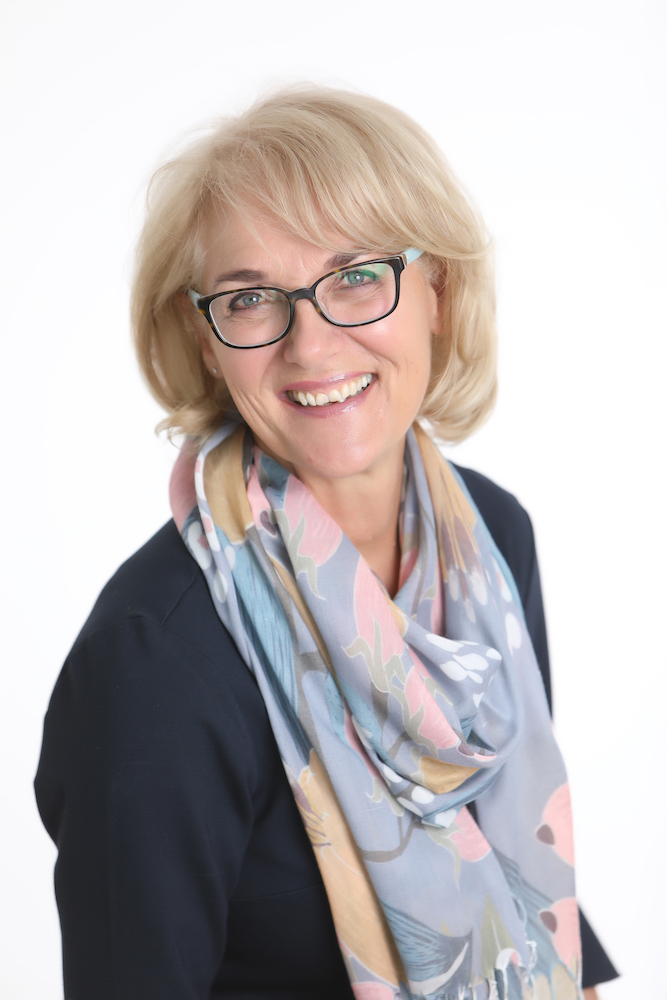 Consider what is close to your face
For the most part business headshots tend to be close-ups and for this reason you need to be intentional about the area around your face. Choose great jewelry, scarves, ties, etc… and be aware of necklines. Don't over accessorize. Again simple is best.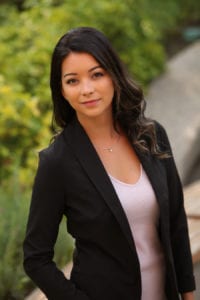 Wear the type of clothing you wear to work
For natural looking business photos, dress according to your work environment. Do you tend to dress-up for work in business attire or do you work in a more casual environment?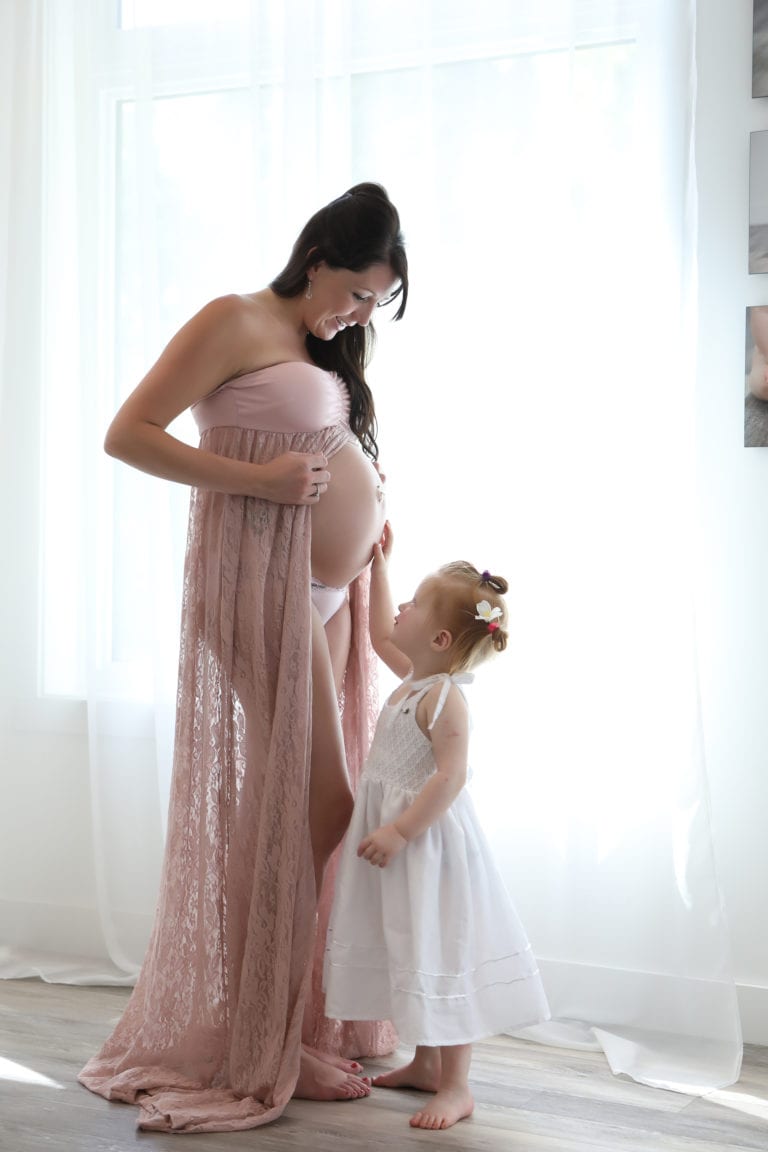 Bring your own outfit or we can provide
For a maternity session at Aviva Studios, you have a couple of options available to capture the best photo. You can either bring your own outfit or we do have some maternity dresses and draped fabric for your to use in your photo session.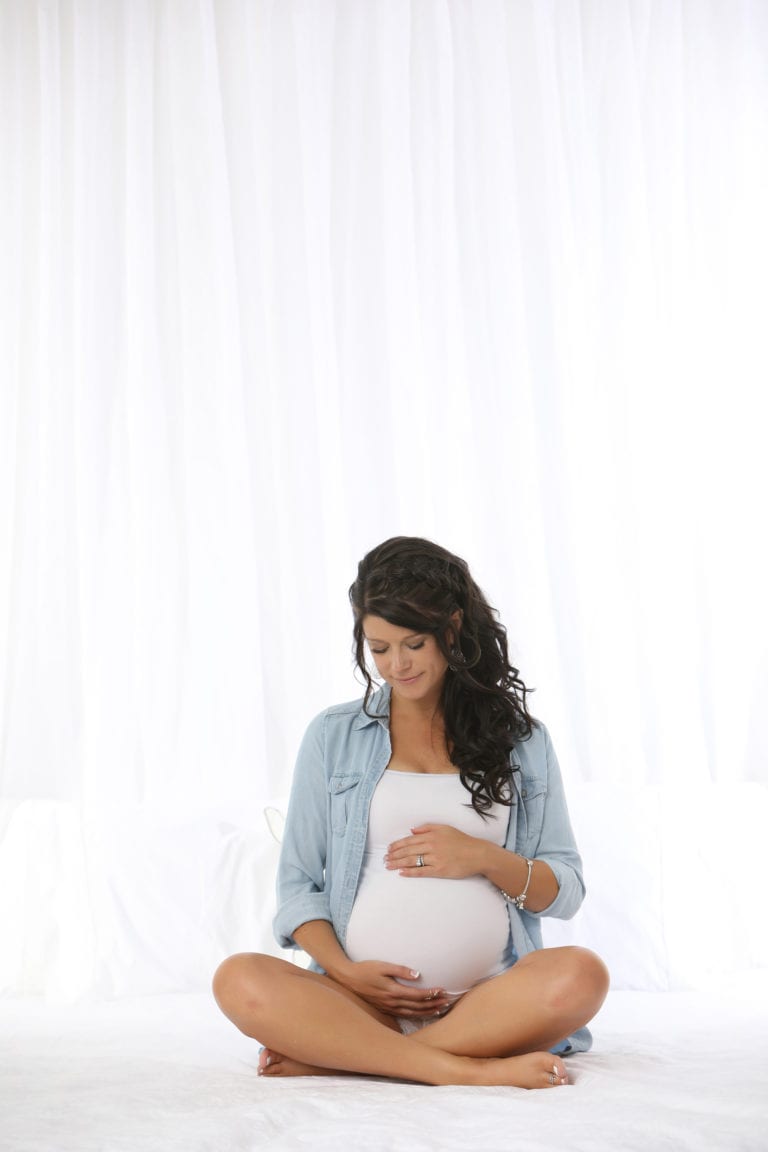 Work with your comfort level
The amount of skin you reveal in your maternity session is complete based on your comfort level. Many of our clients wear bra-lets and panties with cover-ups to expose the beautiful baby belly. But each photo is taken in a tasteful manor. If this is beyond your comfort level, feel free to wear fitted t-shirts or fitted tank-tops that shows-off the curves of your belly.
Babies & Milestone Sessions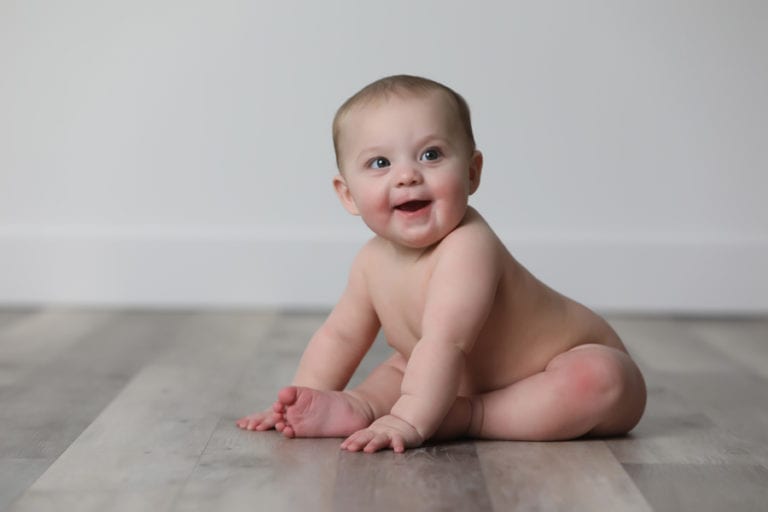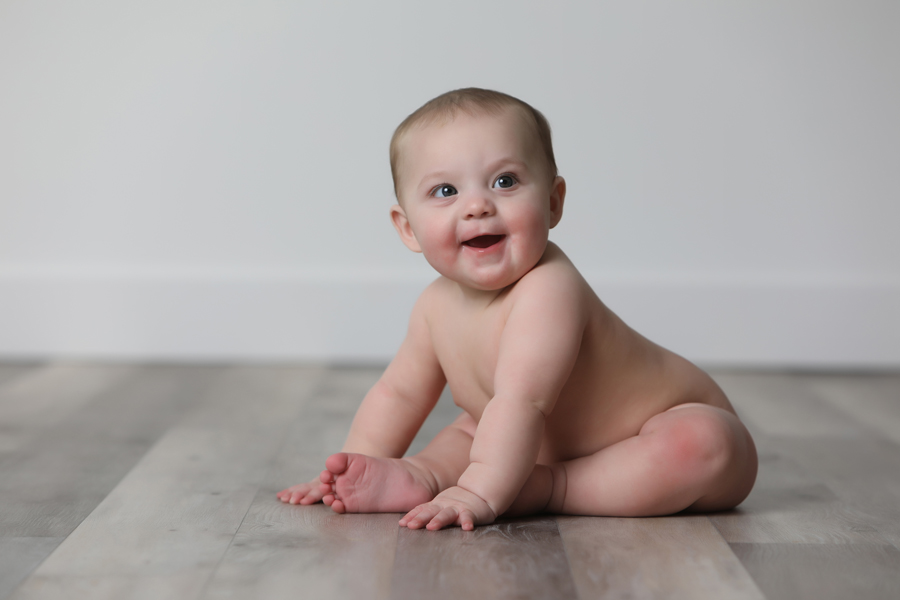 Many times, baby photos are taken without clothing to capture the adorable baby skin and rolls. Being strategic, these photos are taken with all the private bits covered. Interest is added with blankets and head accessories. But feel free to bring extra outfits for different photos. And make sure to bring extra diapers and wipes for multiple changes.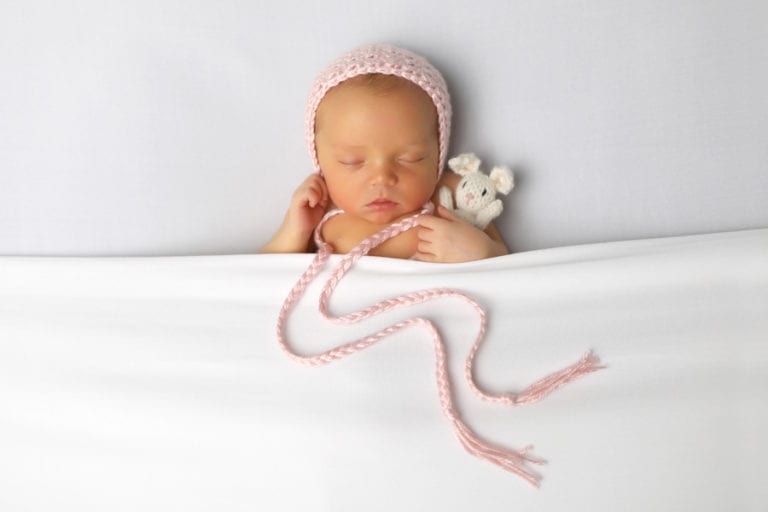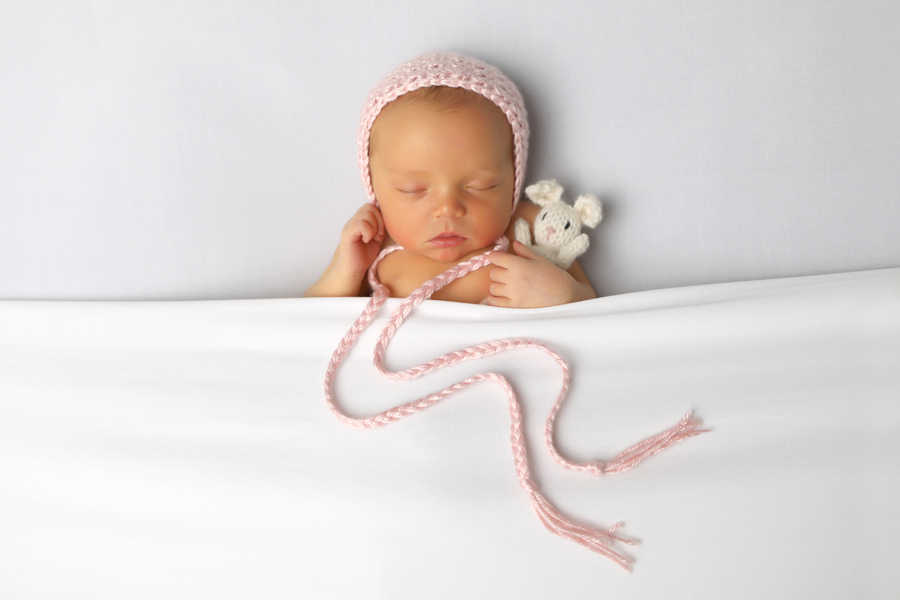 Setting-up for a newborn session is what Liz, the photographer, loves to do. In the initial consultation, she will ask what colour scheme you have in mind for your session. At Aviva Studios, we have a collection of newborn headbands, bonnets and swaddling fabric to work with which coordinates with your choose colour scheme.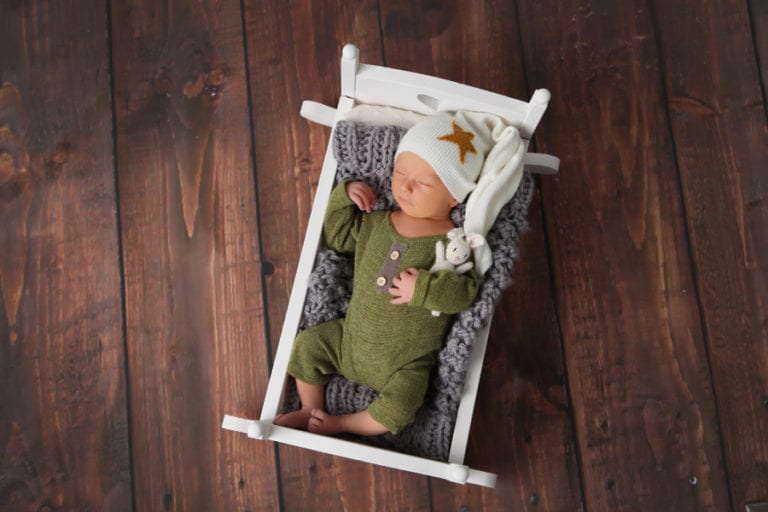 Photo shoots are a collaborative event between the client and the photographer. Please feel free to bring your own outfit or prop that you want to have incorporated into the photo shoot. This adds a bit of extra personalization and sentiment to the final photo.
The best advice for what to wear at a photo shoot we can offer is to keep it simple. And, be sure to choose your outfit with intention. When in doubt, contact Aviva Studios at any time to discuss the best outfit for your photo session.