The Fall Family Photo Shoot
Can you smell the apple pie in the oven? The weather is turning cooler everyday. Thanksgiving is just around the corner when we are reminded of our blessings and the people we love. Fall is a fantastic time for a family photo shoot to capture these moments. Here are some fun family photo shoot ideas for fall.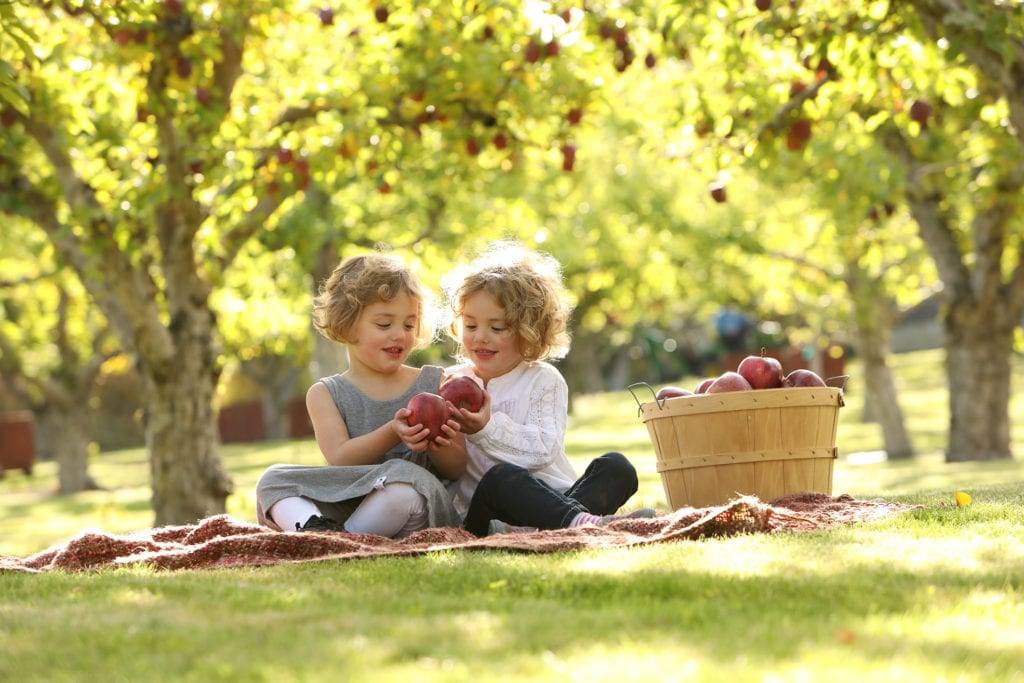 Thanksgiving and harvest time
Harvest makes a great theme for a photo shoot. Living in the Okanagan we are surrounded by orchards and farmland which provides stunning backdrops for a family photo session. Not to mention, apples make great props to hold or to munch on in a photo shoot. Be sure to plan ahead so that you don't miss the apples hanging from the trees in September and October.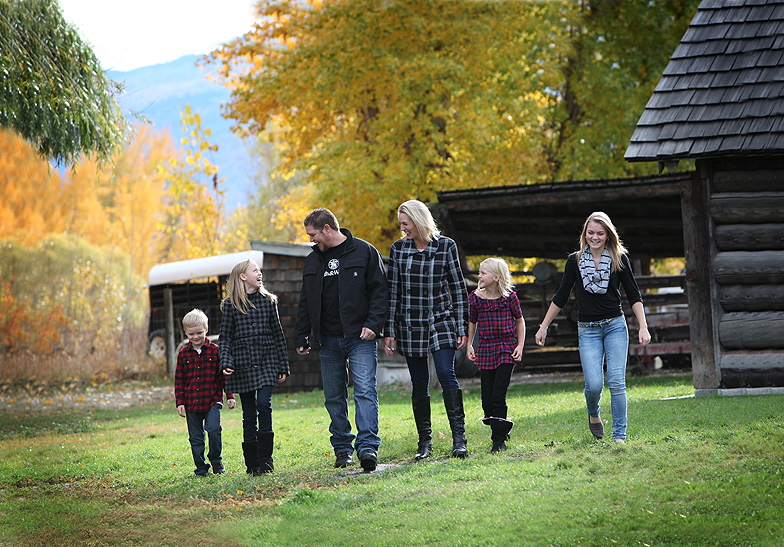 To go along with this feeling of Thanksgiving and harvest, a rustic environment can give the impression of a farm. Farm buildings can be a nice backdrop for a family photo.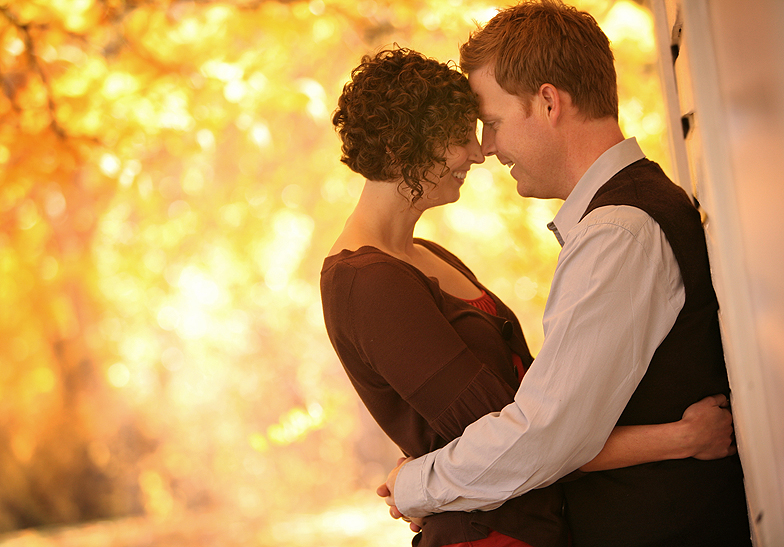 Take advantage of the fall light
Fall days are shorter providing lovely, long shadows and golden light. This light can be beautifully captured in family photos. Be sure to plan your photo session to catch the golden hour of sunset. But be aware that this could be a bit earlier in the day than a summer session. The sun sets anywhere between 3:00 and 5:00 depending on the month so you will need to be ready to go before the light disappears completely.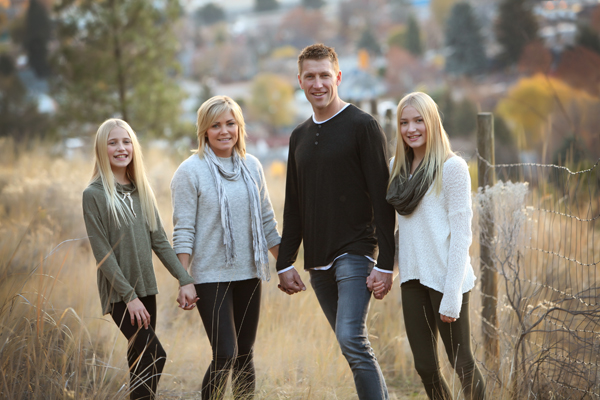 Nothing is cosier than fall sweaters. No need for winter jackets just yet. Fall sweaters can add that warm, cosy feel to any family photo.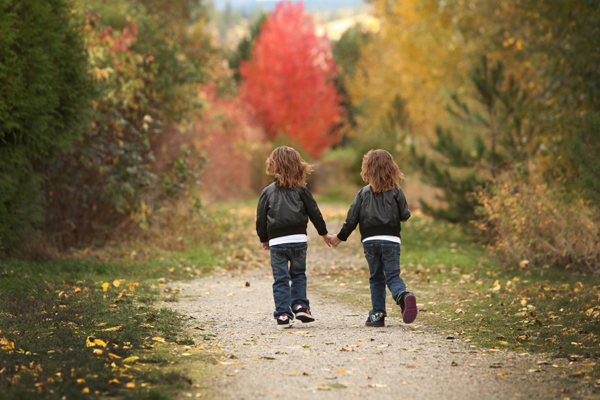 October to November delivers a gorgeous array of fall colours that will make your family photo pop. Be sure to coordinate your outfits accordingly so as to not clash with the fall colours in an outdoor setting. If you are unsure of what to wear, stick with muted, neutral colours so that the vibrant reds, oranges and yellows of fall foliage stands out in the background.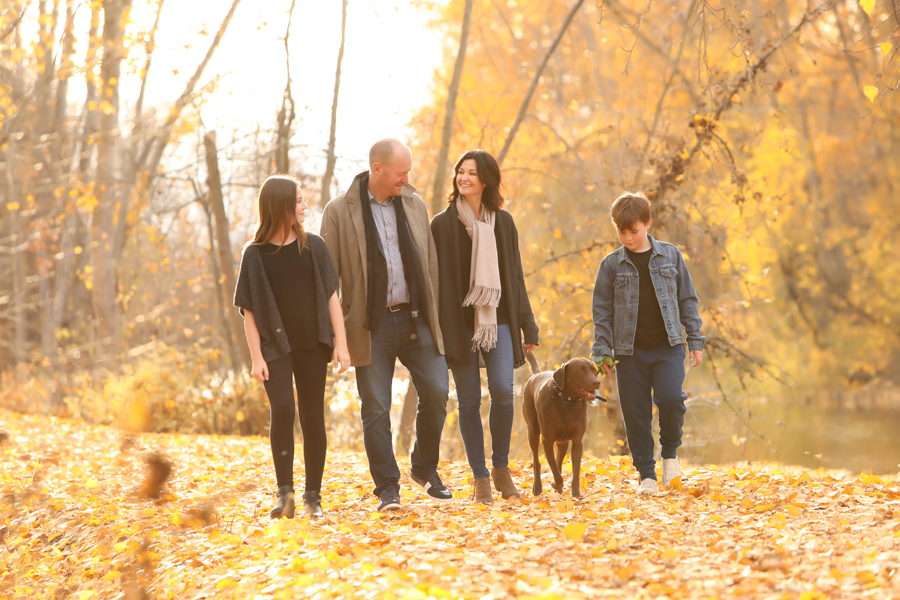 Why not take your dog for a walk? Walking your dog makes for a great family moment captured in a photo. Everyone who owns a pet knows, pets are such a big part of any family and should be included in a family photo. A walk in the woods of fall colours makes for an authentic photo that will be cherished forever.
Fall is such a fantastic time for family photos. It may take a bit of planning but gather your loved ones together and book your family photo session now!