Behind the Scenes of a Family Christmas Photo Shoot
The smell of evergreen filled the studio as we welcomed Kevin, Jessica, Sophia and Bentley into the room. 
Seven year old Sophia was in grade 2 and dressed in a simple grey dress with a red flower pin. Bentley, 5 years of age, was in kindergarten. He was neat and tidy in his white button down shirt.
Everyone was dressed to the nines. Mom came with a case of extra jewellery and an extra sweater for Bentley just encase we wanted to change up his look. She was dressed in a gorgeous red dress and looked stunning. The red dress was pre-determined on a phone conversation the week before, so that there would be a red component to the photograph.
Mom passed a brush and hairspray to dad as he fixed Bentley's cowlick which had formed on the drive over. Kevin pretended to brush his own "hair" and joked that he didn't need too much hairspray. 
After admiring the studio and seeing the simple set of just a large wreath leaning against the white wall, they were eager to get started. Liz adjusted the lights and one-by-one added each family member to the group in the poses she had in mind.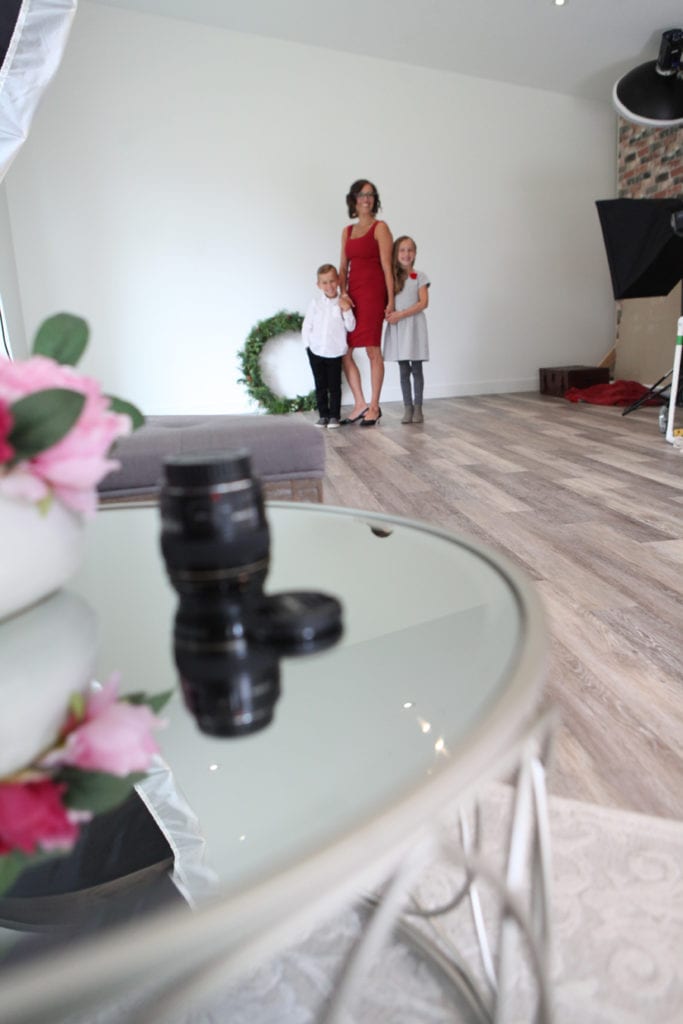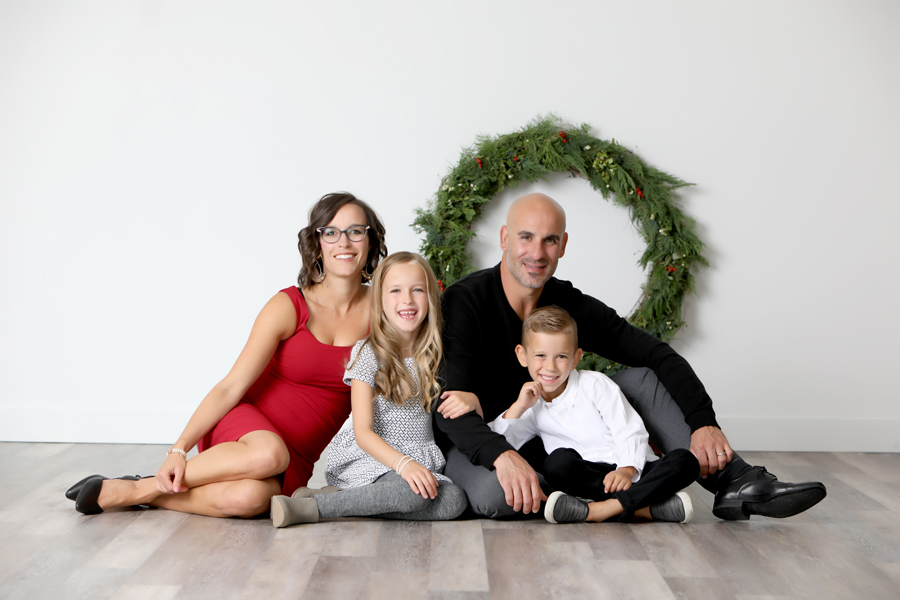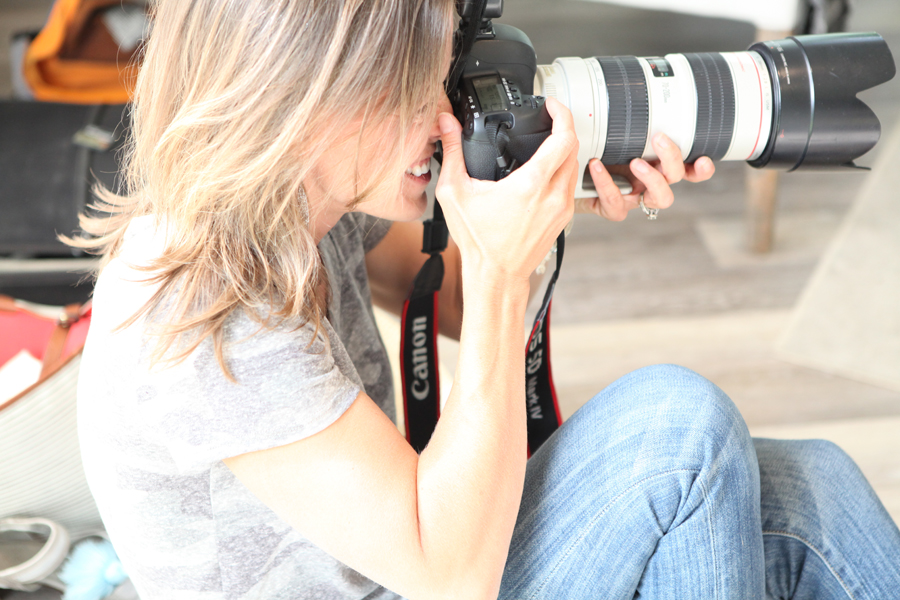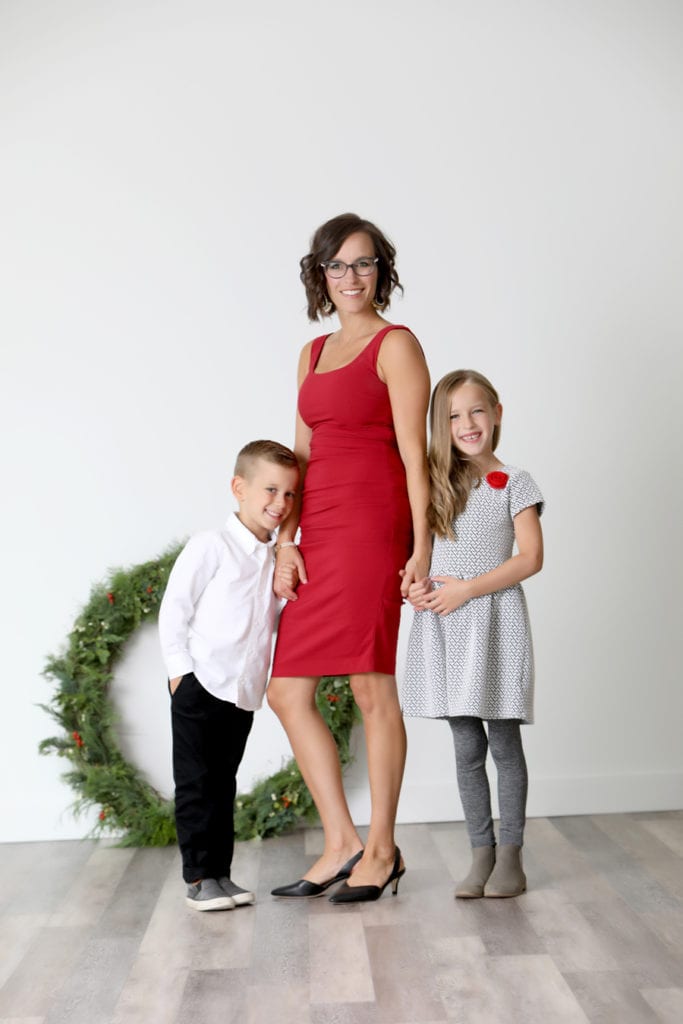 To loosen up the family, Liz started to ask some silly questions to pull out the brightest, natural smiles. "Who is the stinkiest in your family? Who eats the most hot dogs?" she asked as the kids giggled and answered "Mommy!" and then "Daddy!" We all had a good laugh as the camera kept clicking.
Different variations and poses were photographed. The kids maintained their sass and smiles until near the end when Bentley announced "Ok, I'm done!"
"Ok just one more shot, Bentley and I will let you meet my dogs when we are all finished." Liz bribed. This bought a few more smiles and some different poses. The shoot only lasted 45 mins from beginning to end when Liz brought the dogs out to meet the kids in the yard.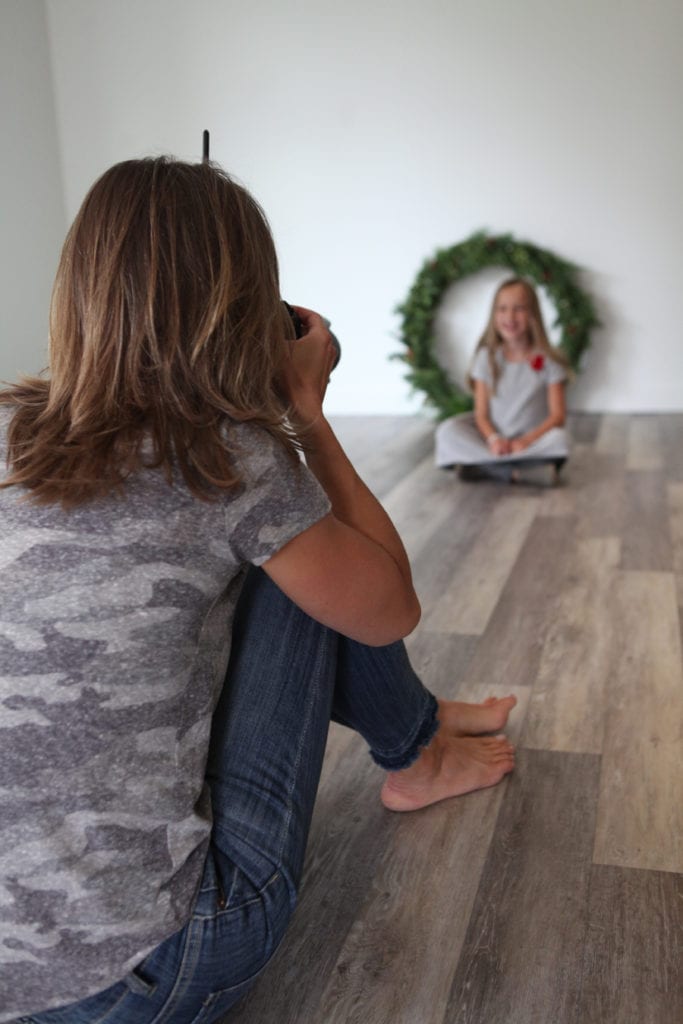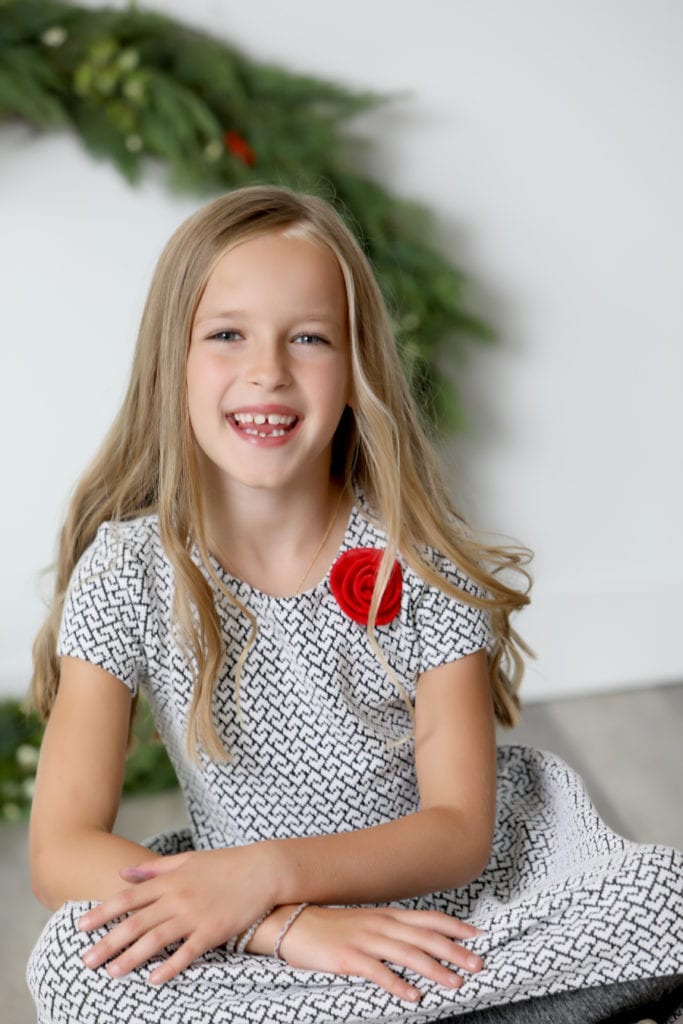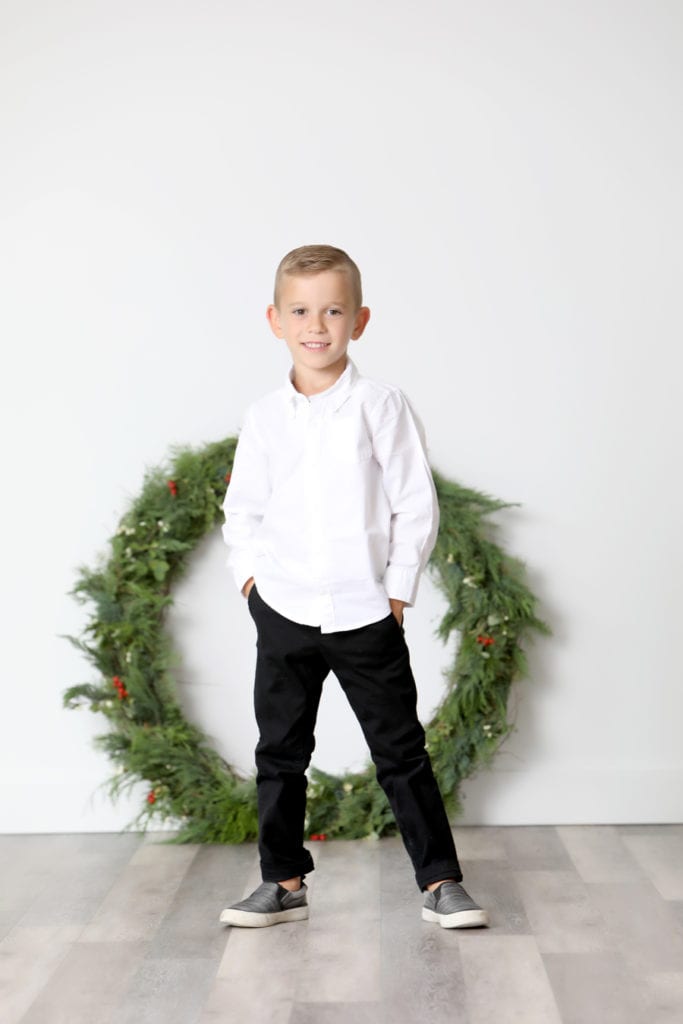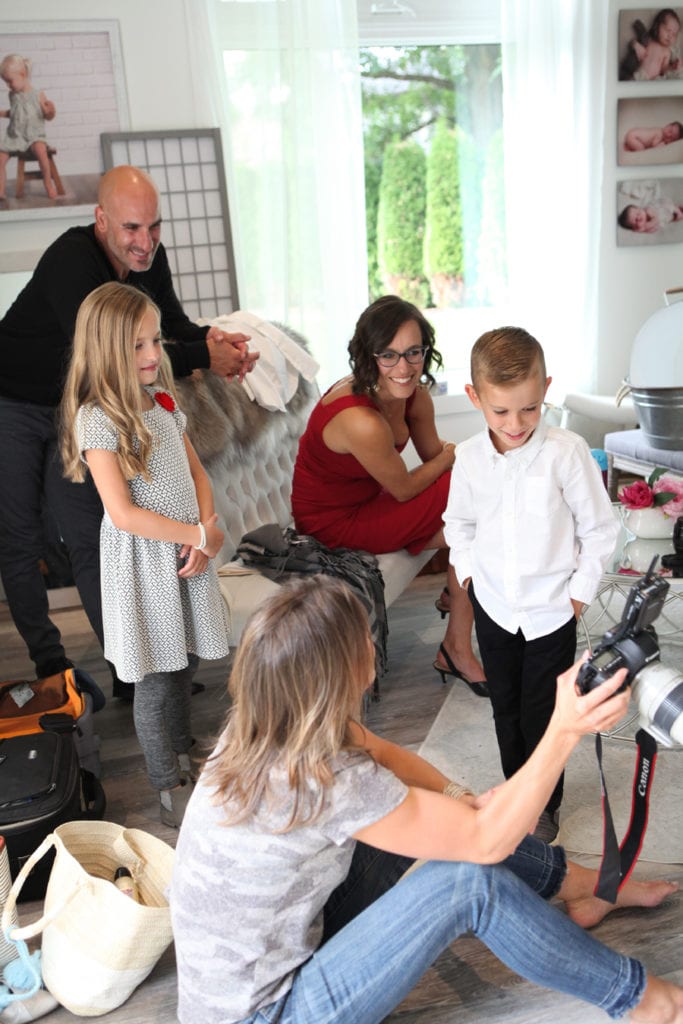 Later that week, a gallery of images was to be sent to the parents for them to choose their favourites. After that photo shoot, I am sure the favourite list will be difficult to narrow down as there was tons of great images to choose from. 
Great job, Everyone!! You were a lot of fun to work with!