Behind the Scenes of a Newborn Session
Meet Steve, Jen, Elliot, baby Vivien and their family dog Cambie. On a hot day in August a newborn photo shoot was booked and this lovely family came to the studio with multiple outfits to choose from as they didn't want boy to get dirty or to get spit up on in the car on the way over. Life of a busy family with a newborn! They also brought their little dog Cambie who looked surprisingly like Sophie (Liz's pup) – so adorable!
The little boy, Elliot, was 2 years old who immediately told us all about his pirate birthday party back in March as he went straight to the made up bed on the studio floor.
Baby Vivien, only 6 days old, was super sleepy still & so easy to work with. We soon discovered she would stretch and unexpectedly jolt her arms and legs so it was good thing Lauren was there to help spot to be the extra needed hands. Having her around also made it much easier to move the newborn sets around.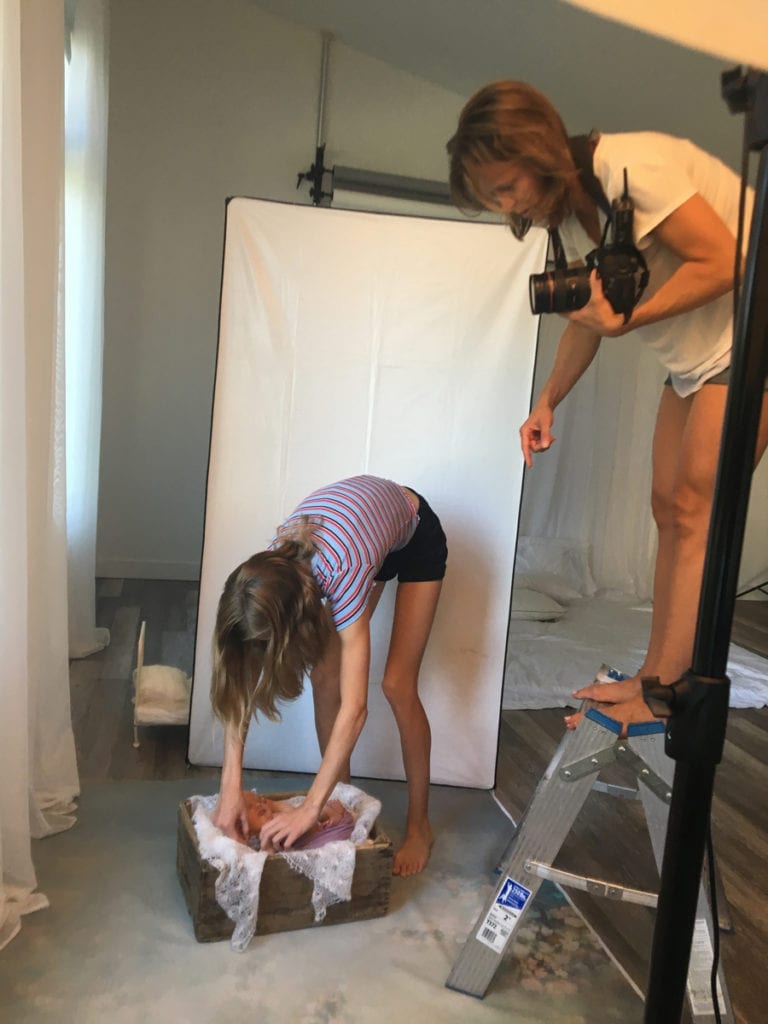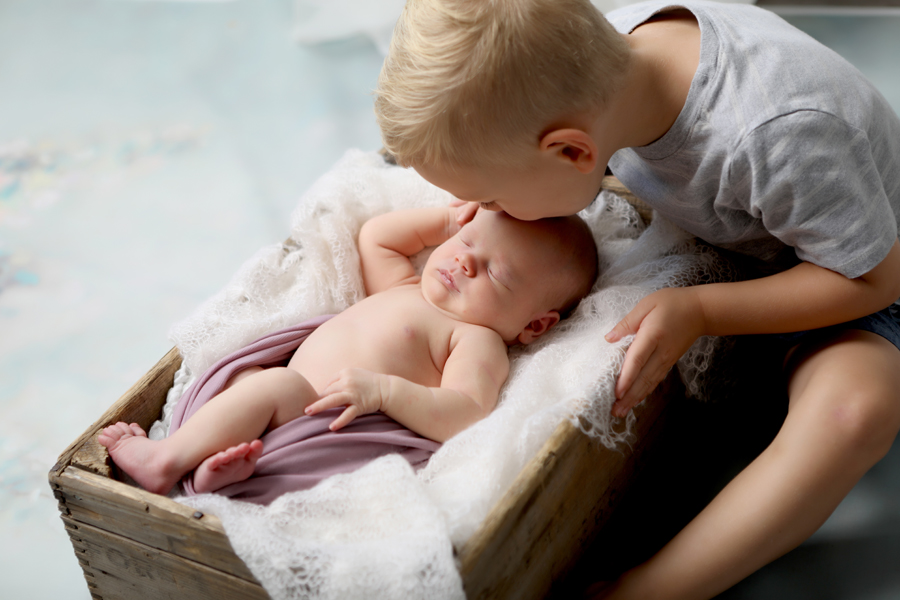 After wrapping Vivien in a mauve coloured swaddling blanket she was placed into a rustic box from the first newborn studio set-up. The rustic box was lying on a floral mat that incorporated the mother's choice of colour scheme for the photo shoot.
Photos were taken of the newborn from above as Elliot, the big brother, found the chest of toys to play with. This was also another great reason for having Lauren around as she entertained the toddler while the others were being photographed.
Family & sibling shots were taken on the white bed. Elliot did really well with instructions but soon his attention span wainned. New toys were taken out & Lauren drew with him on the magic doodle. Then, photos were taken beside the studio window as Elliot found the Thomas train set which he loved.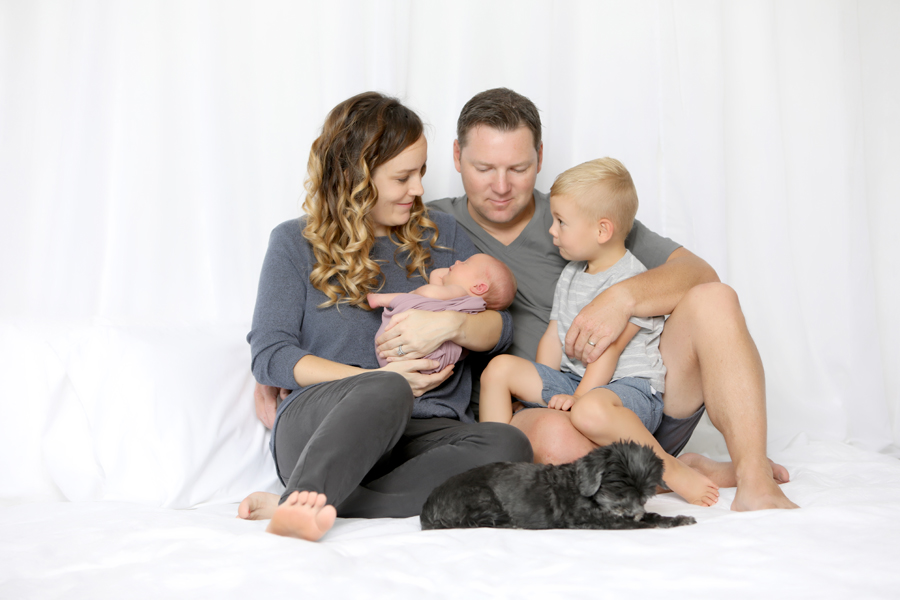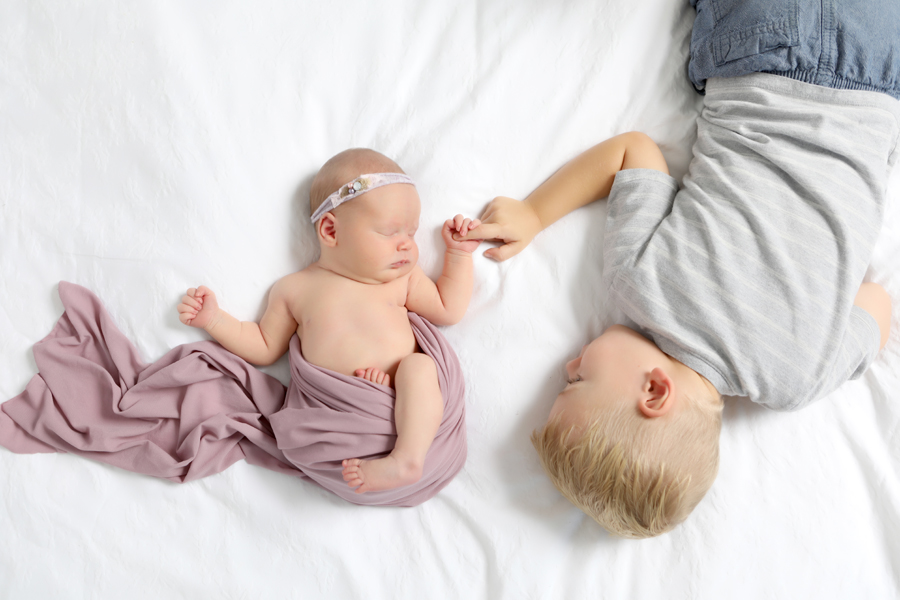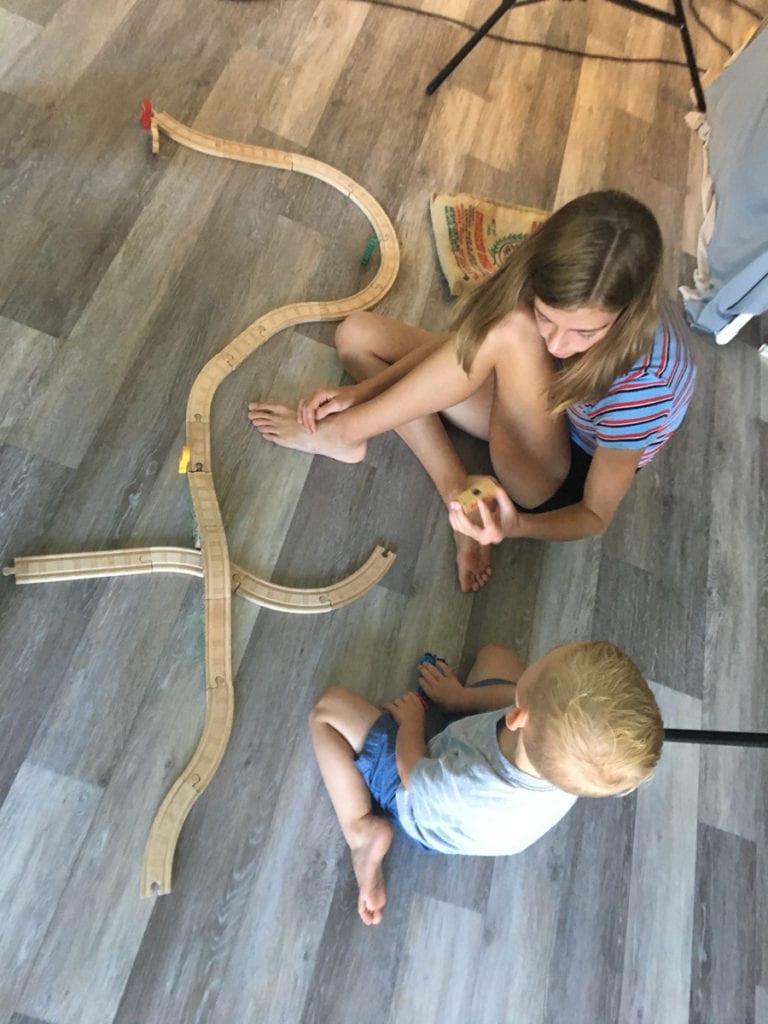 Elliot & Cambie were also brought in for more adorable shots. Cambie was so well behaved & followed instructions well. Whenever they used the world "bird" she looked in the direction of the camera as needed but the word "squirrel" got her up and barking. How cute!
For the second newborn set-up, the baby was changed into a new outfit and put in the sweet white iron rod bed. Even though she liked to stretch out her legs and neck she still remained asleep.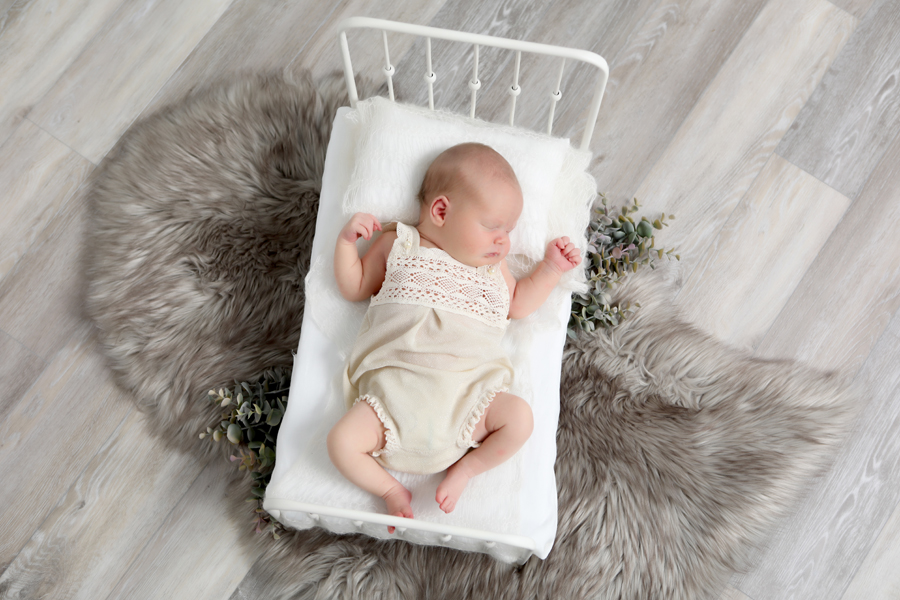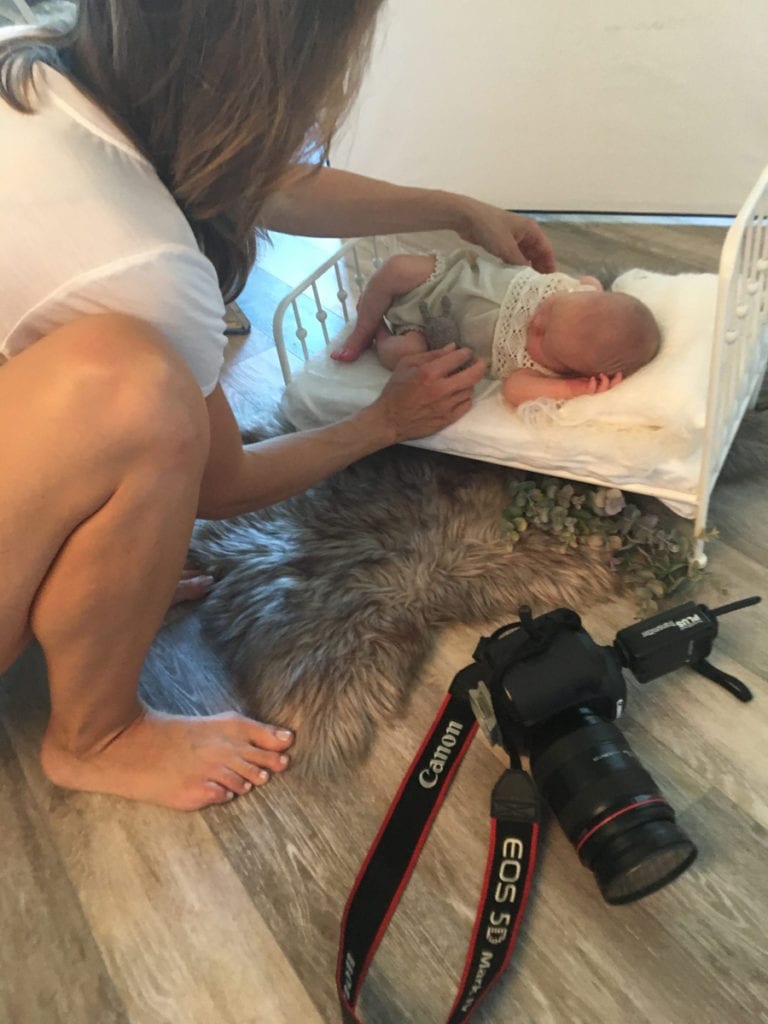 Lauren and the parents were on stand-by just outside the frame as Vivien would try to roll on her side and dangerously close to the edge. 
Liz was up and down the step ladder taking shots from different angles; she sat on the floor to be at eye level; she played with the prop placement; she directed the parents where to stand and how to hold their body in specific poses that she knew would look great through the lens. 
"Tilt your head this way… shift your weight this way… hold Elliot on this hip… look at the baby and take a moment to soak her in… put your hand here like this…" Liz directed. "Lauren can you push the hair off of Jen's forehead as her hands are full… The poses can sometimes feel a bit unnatural but they read beautifully in a photograph," she clarified.
Moving from set-up to set-up was fluid but required a lot of energy to maintain Elliot's attention for the camera.
The last newborn set-up was on the fabric covered bean bag chair which required a lot of adjusting and placing of little pillows under the fabric to maintain the newborn poses. The diaper was removed with a back-up diaper and wipes close by off camera just encase.
Just when you think she couldn't get any cuter, Liz would put Vivien in a new pose and your heart would melt all over again.
It was a smooth-running photo shoot and the family was lovely to work with! Enjoy your new little addition, Family!!