The Aviva Studio Tour
Welcome and step inside our studio! Built in 2017, our studio is state-of-the-art and fully equipped for any photography session. We strive for flexibility, to help you achieve the photograph you have envisioned.
Here is a breakdown of what options are available to you when you book a photography session at Aviva Studios.
Backdrops are vital to set the environment for a photo. These are the backdrops we have available…
Paper backdrops can be pulled down for different colour backgrounds including, black, grey or white. These can be used to eliminate distracting lines where the wall meets the floor creating a seamless effect.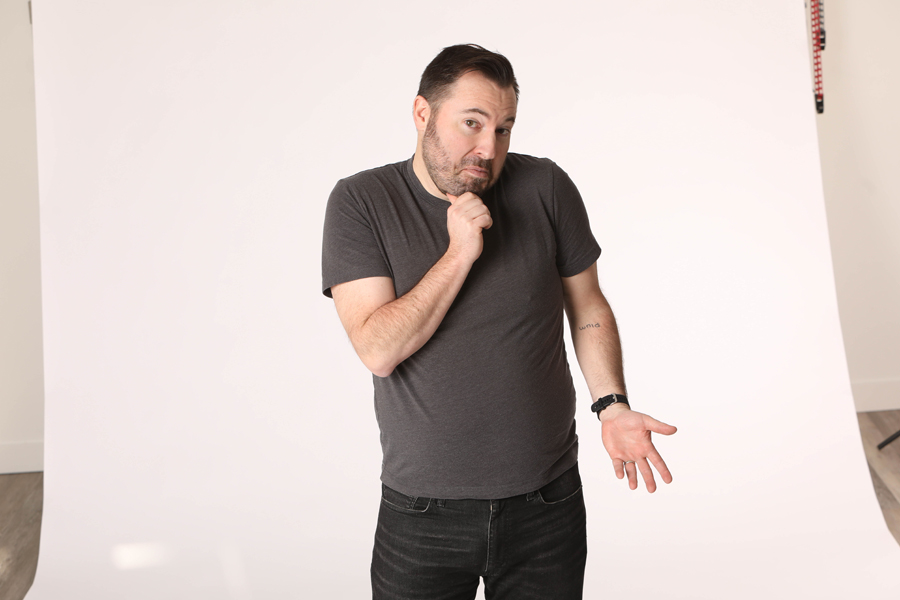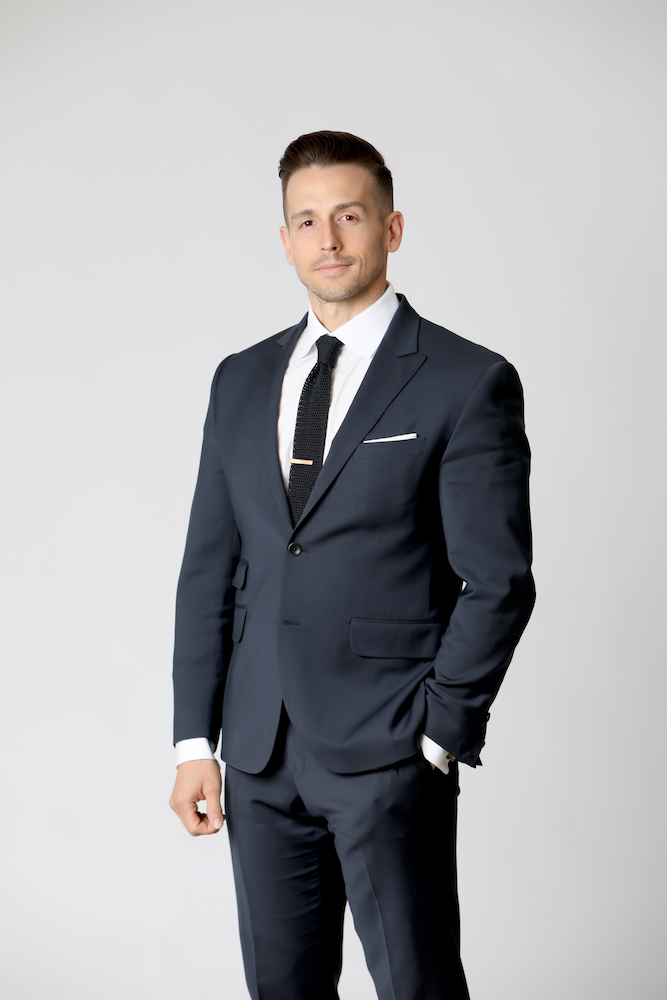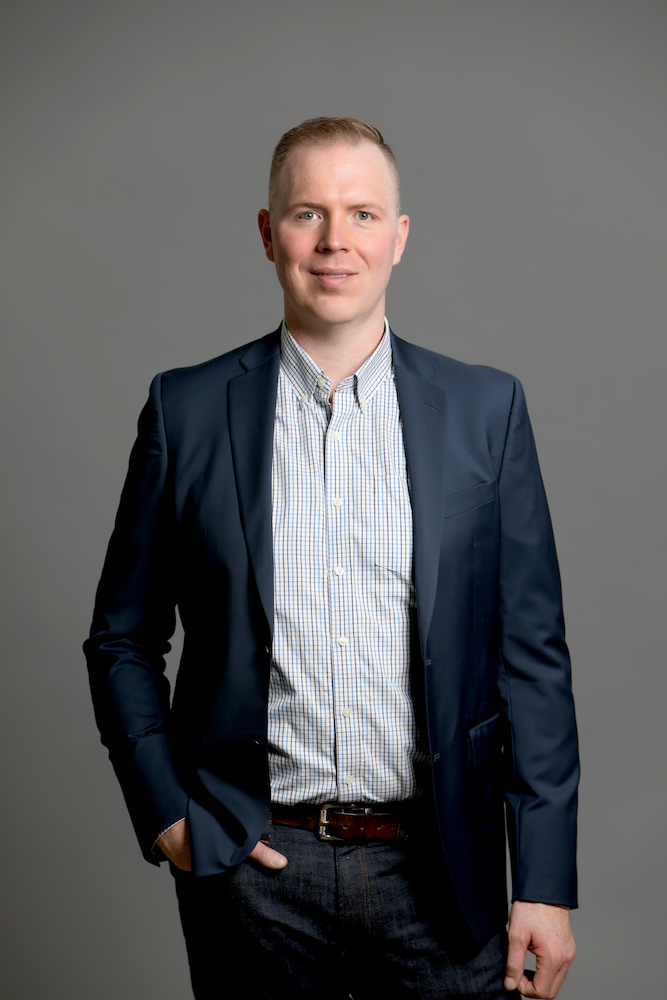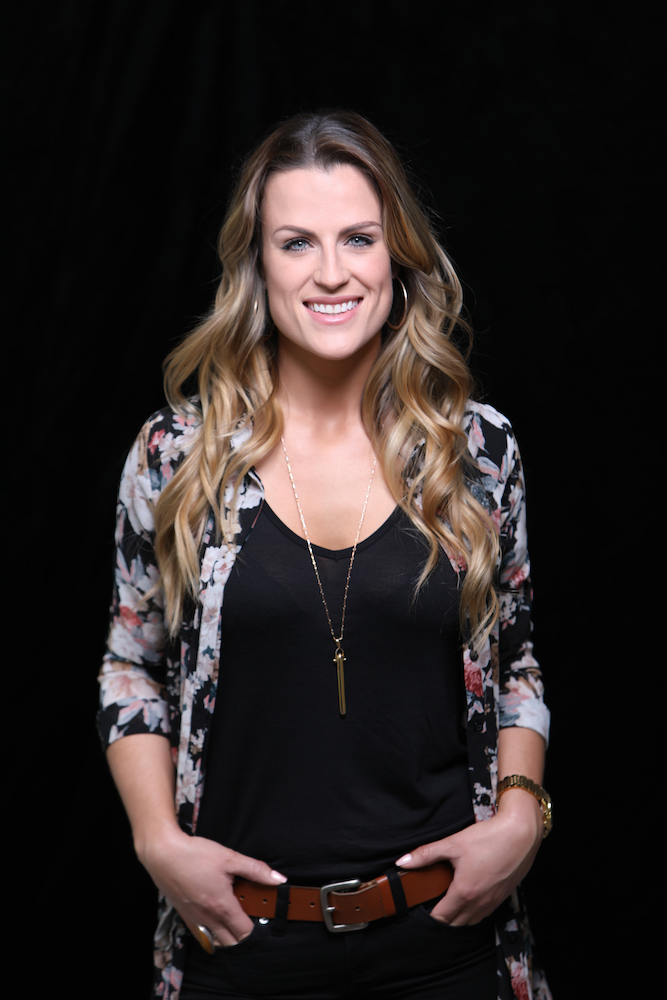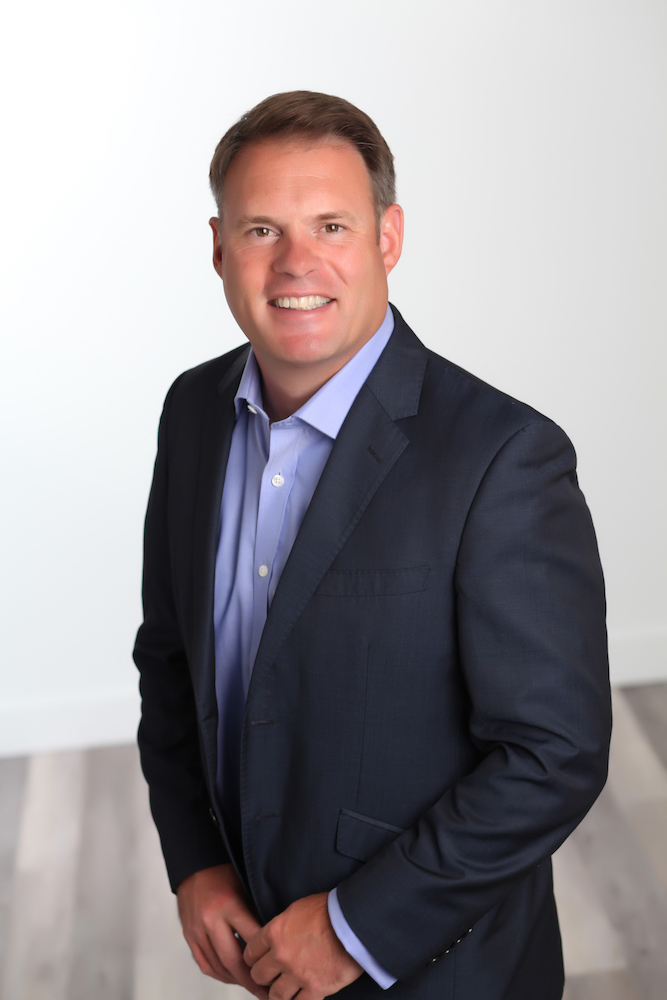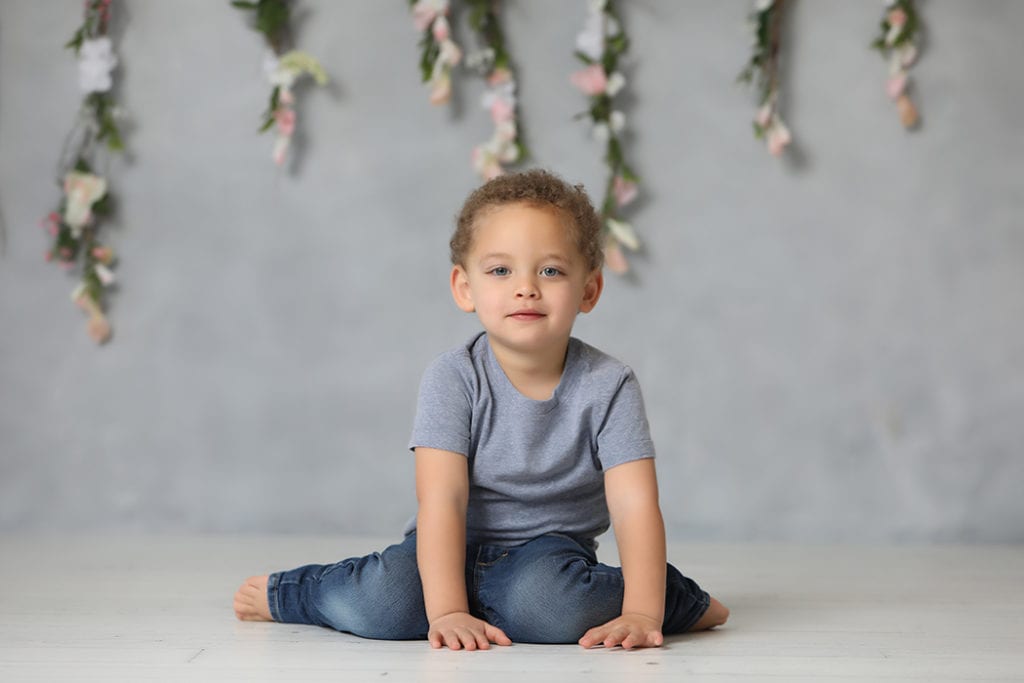 Our moveable wall has 2 sides of textured backdrops. This photo shows the light cement textured side.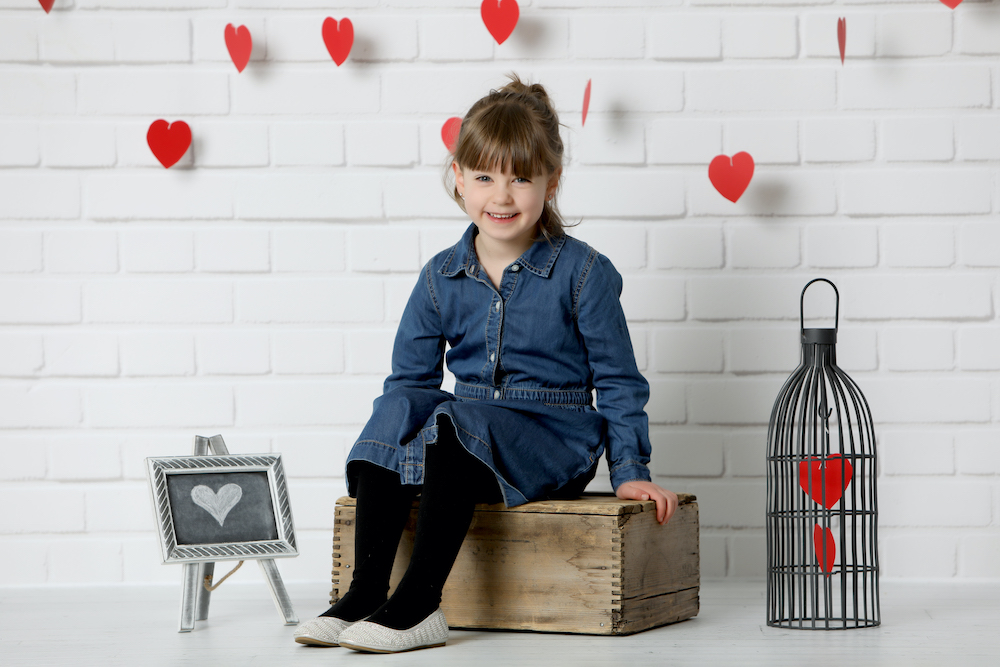 White Studio Wall with Wood Floor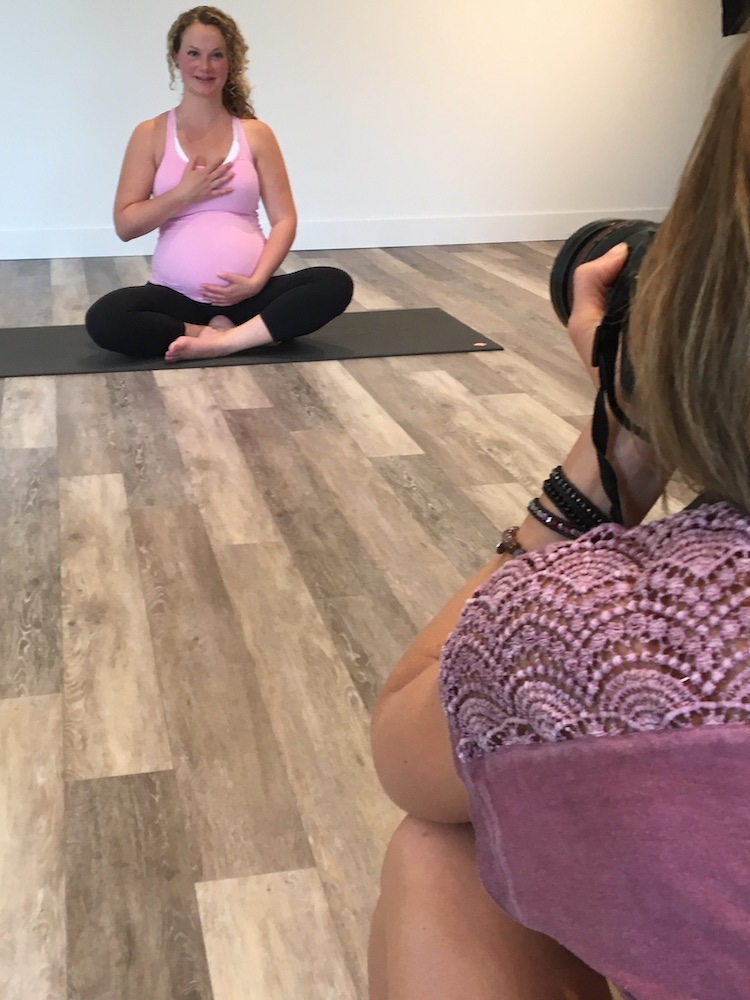 Gauzy White Curtain Backdrop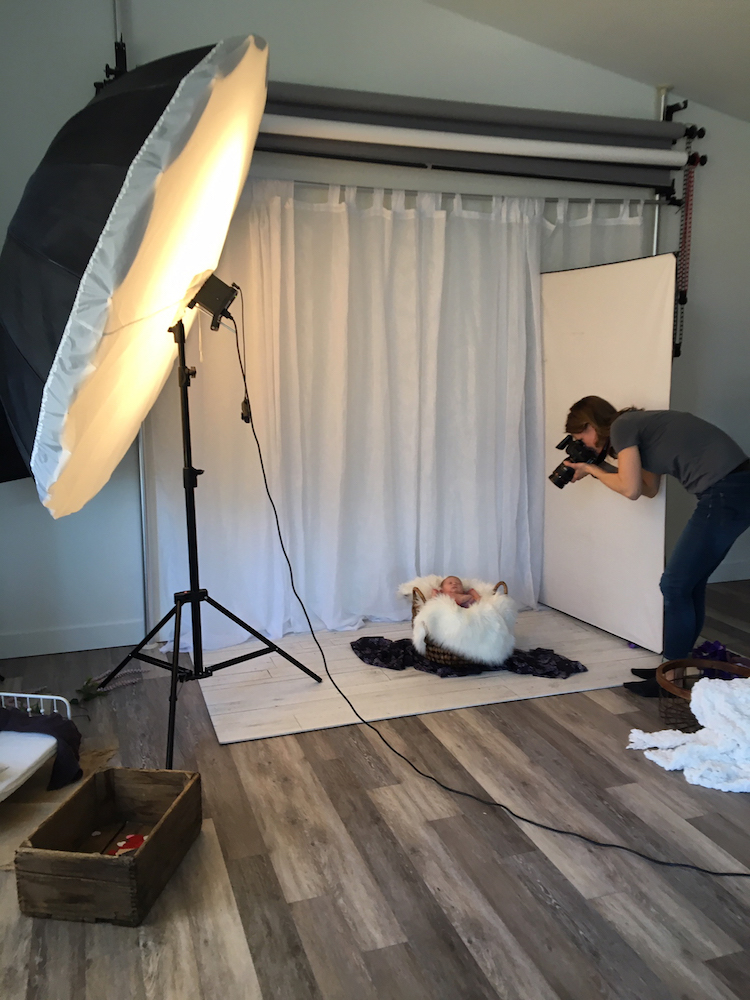 This backdrop softens the images in the background.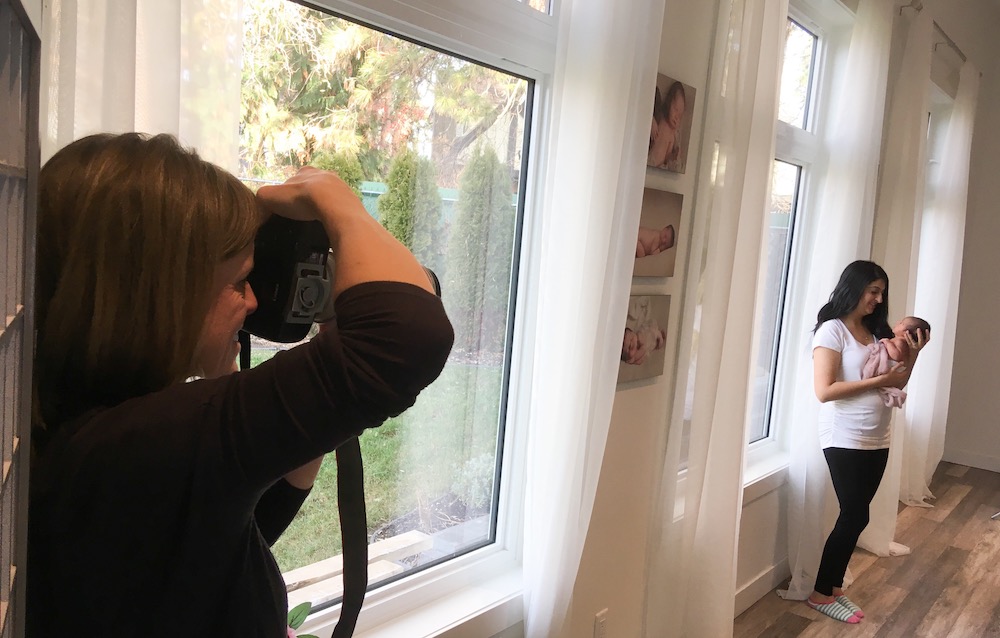 Natural light is always best. Our large windows and soft, gauzy curtains also provide a soft aesthetic to photos. We also have black-out curtains if you prefer a moody look to your photograph.
Lighting can make or break a photo. Liz has 25 years of knowledge and experience that utilizes these lights to their full potential. Here is a list of the photography lights available in the studio…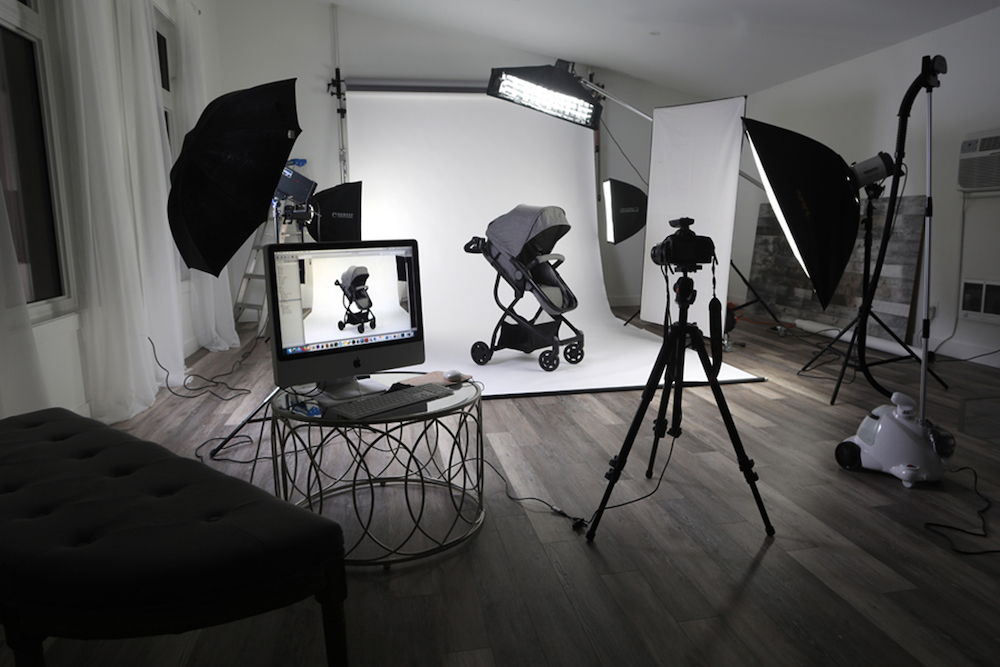 We have both small & large soft boxes which offer controlled, direct lighting.
Umbrella lights mimic outdoor lighting that is broader yet diffused.
This type of light uses a reflector to light a focal point and creates a bit more drama.
These lights casts sharp, crisp shadows.
Grids control how the light spills out of soft box light so that the light projects forward.
A boom stand is an extension arm that makes it easier to position a light more precisely.
The studio will fit an 7 or 8 feet high object to photograph comfortably.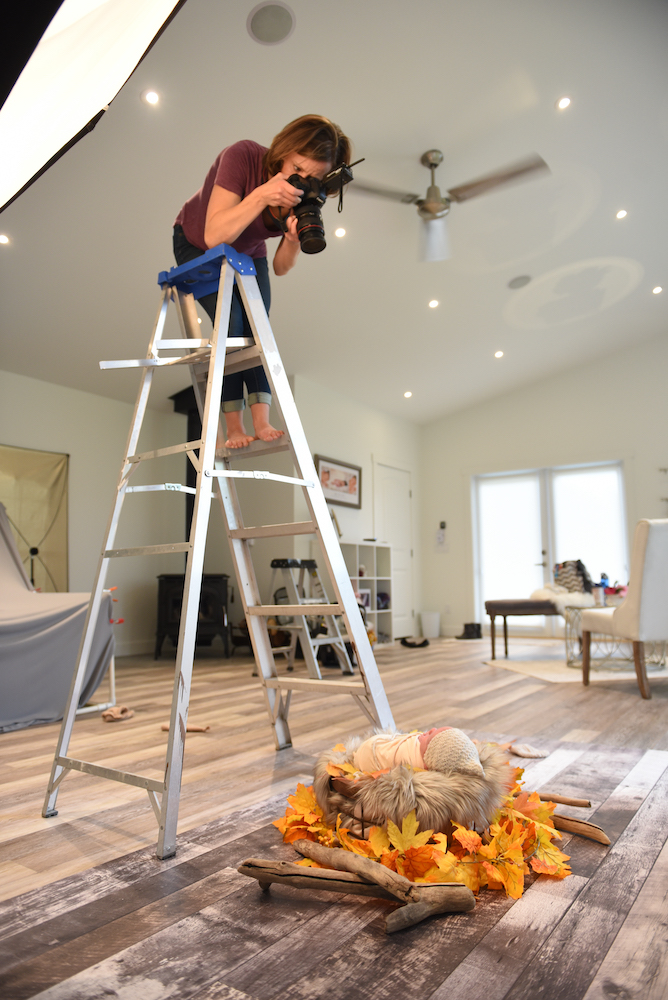 What a person sits on plays an important role in setting the photographic environment for any portrait session. We have benches, stools, child seating, newborn beds and can move these around for various photographic compositions during a photo session.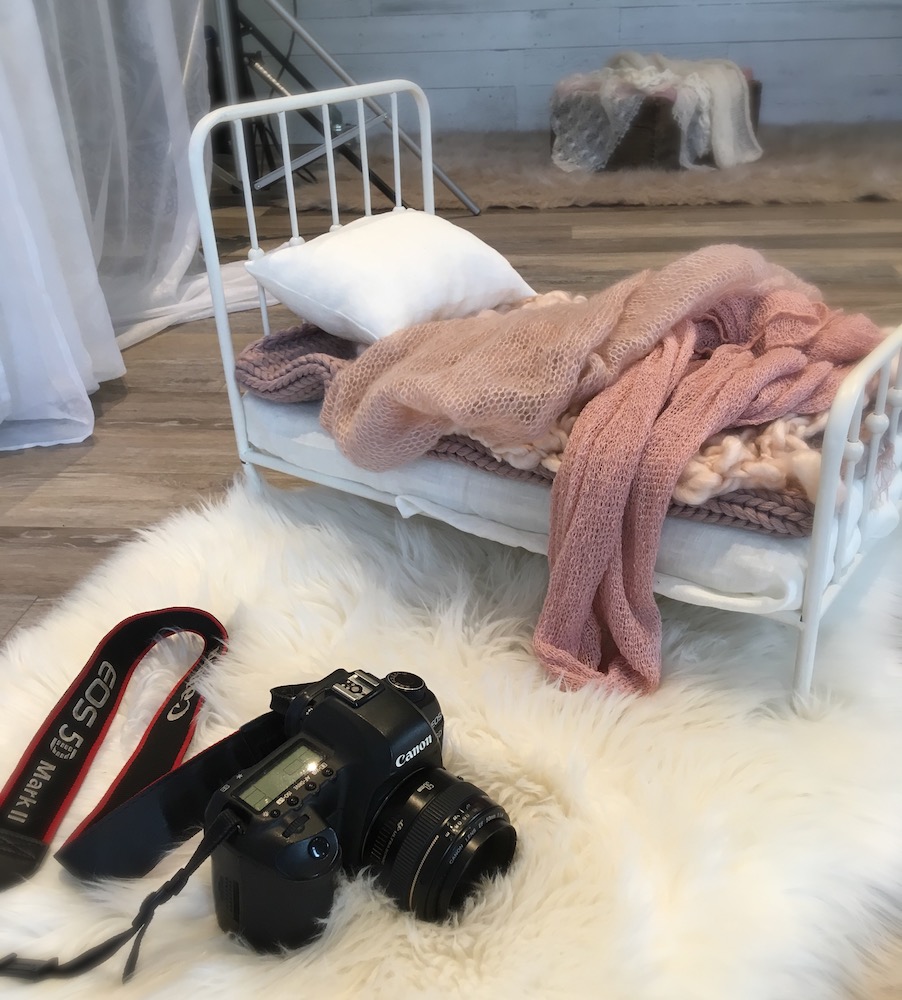 We have some small props such as flowers, baskets and blankets to enhance the photographic environment. If you have a certain prop in mind, we can purchase props for your photoshoot with our Deluxe Stage add-on pricing.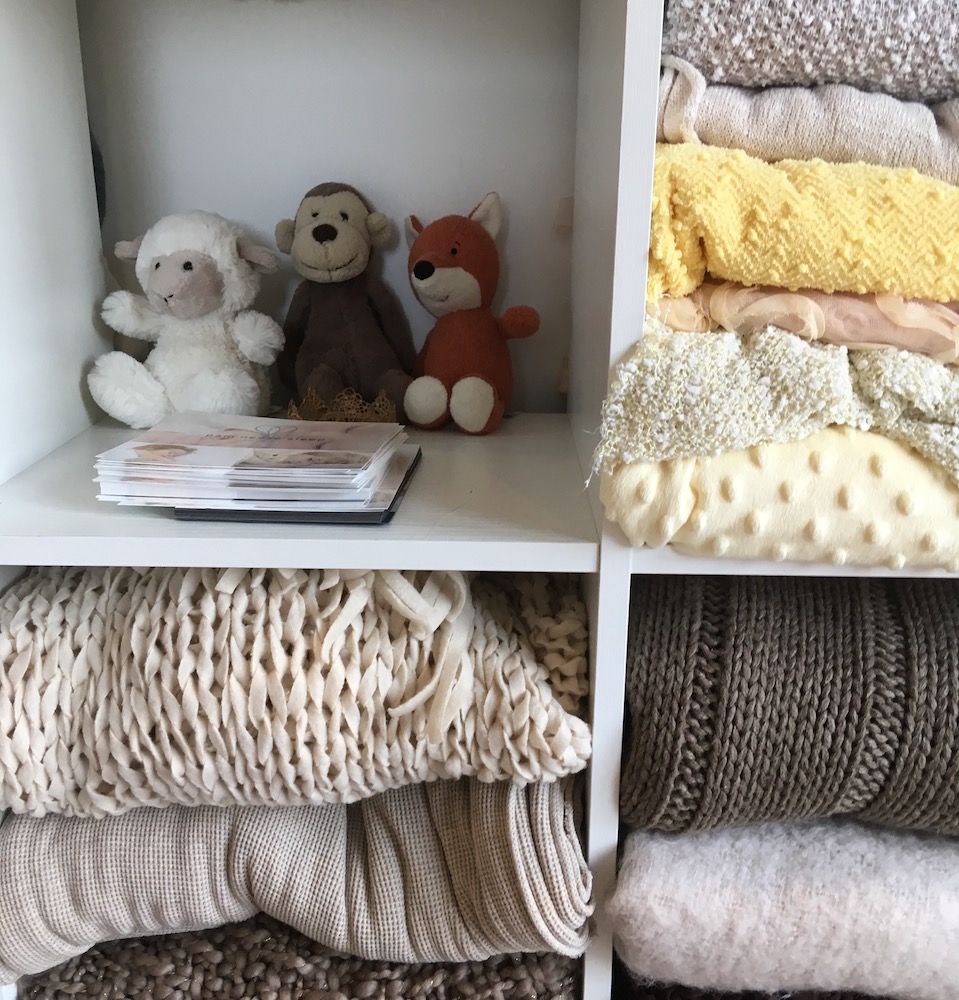 We have various colours and textures to choose from to go with your preferred colour scheme.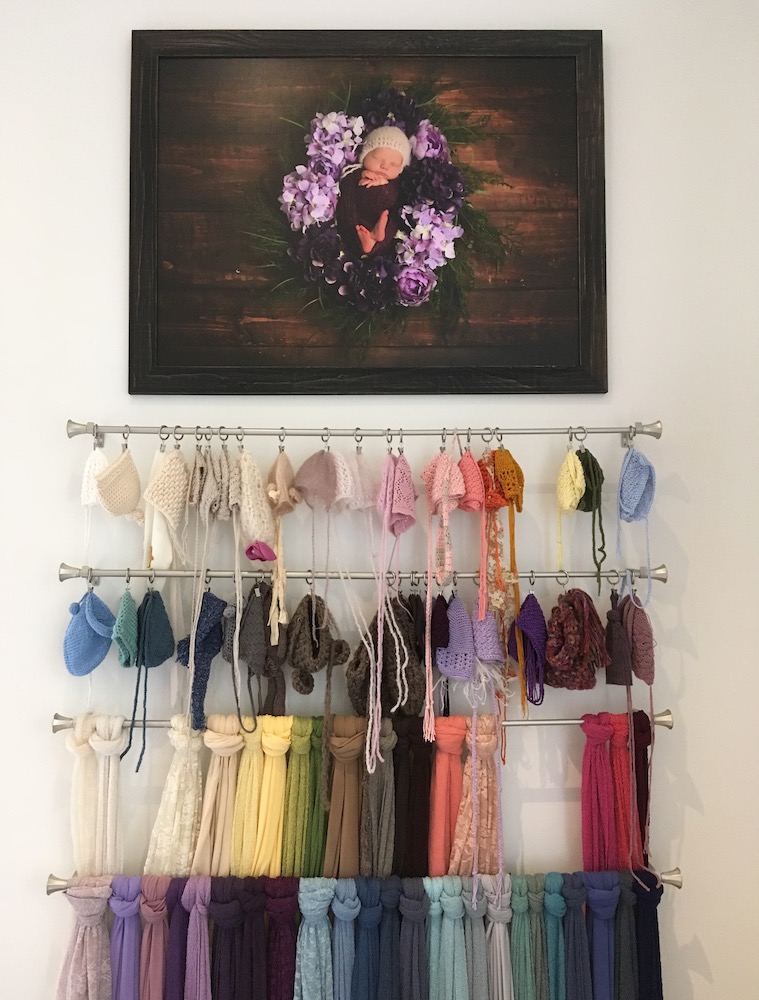 We have maternity dresses & fabric drapes of various colours and textures to capture a beautiful belly shot.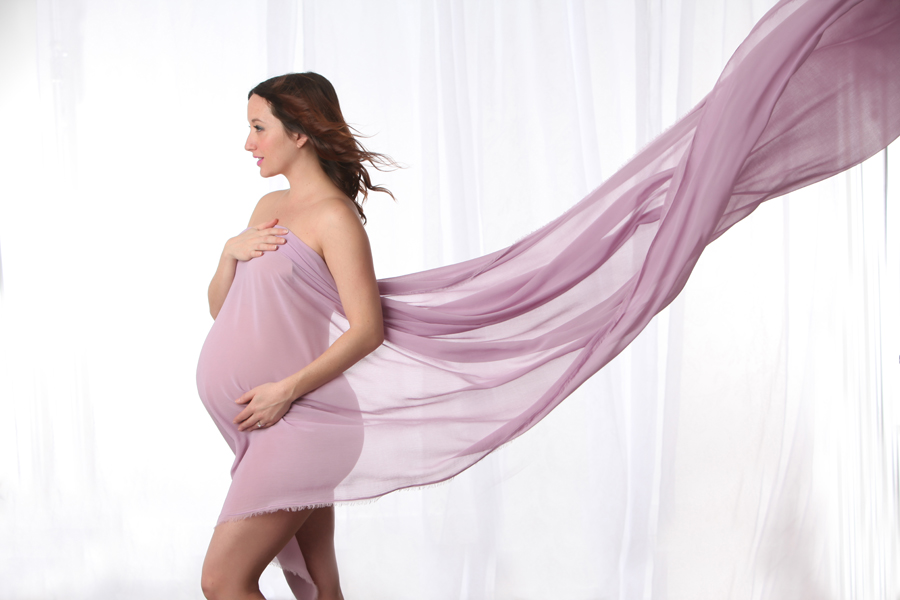 For bitter cold days, there is nothing like stepping inside a toasty warm room with a natural wood fire smell. The warmth a wood fire creates puts newborns into a cozy, sleepy state which is great for photographs.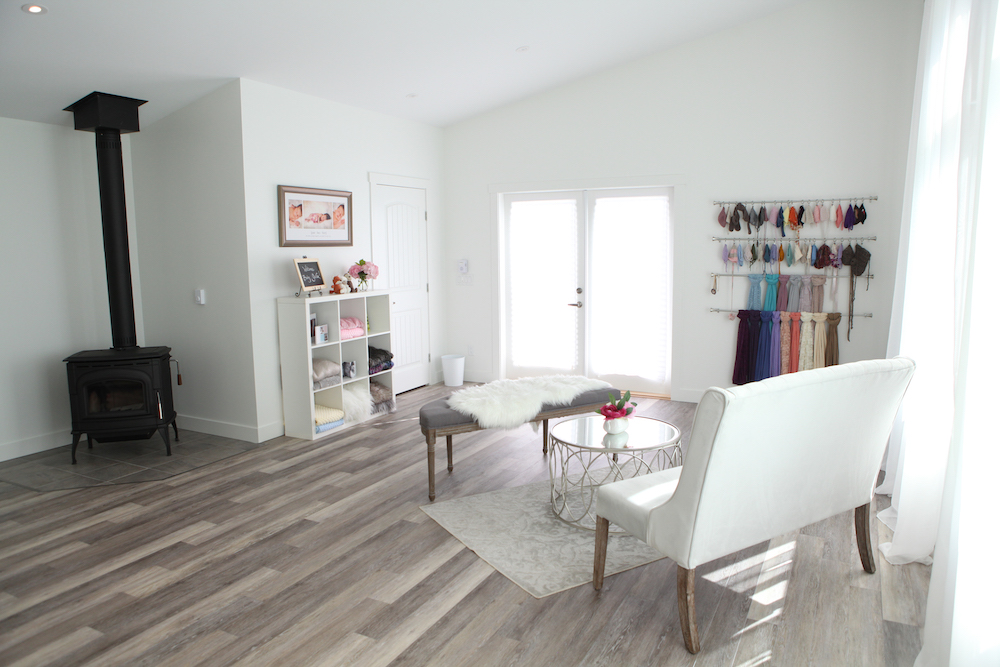 Now that you understand what our studio has to offer, you can see a world of creative possibilities for your next photoshoot. Can't wait to see you in the studio!