Give the Gift of Photography with Aviva Studios Gift Certificates
Looking for a unique Christmas gift? Did you know that Aviva Studios offers gift certificates?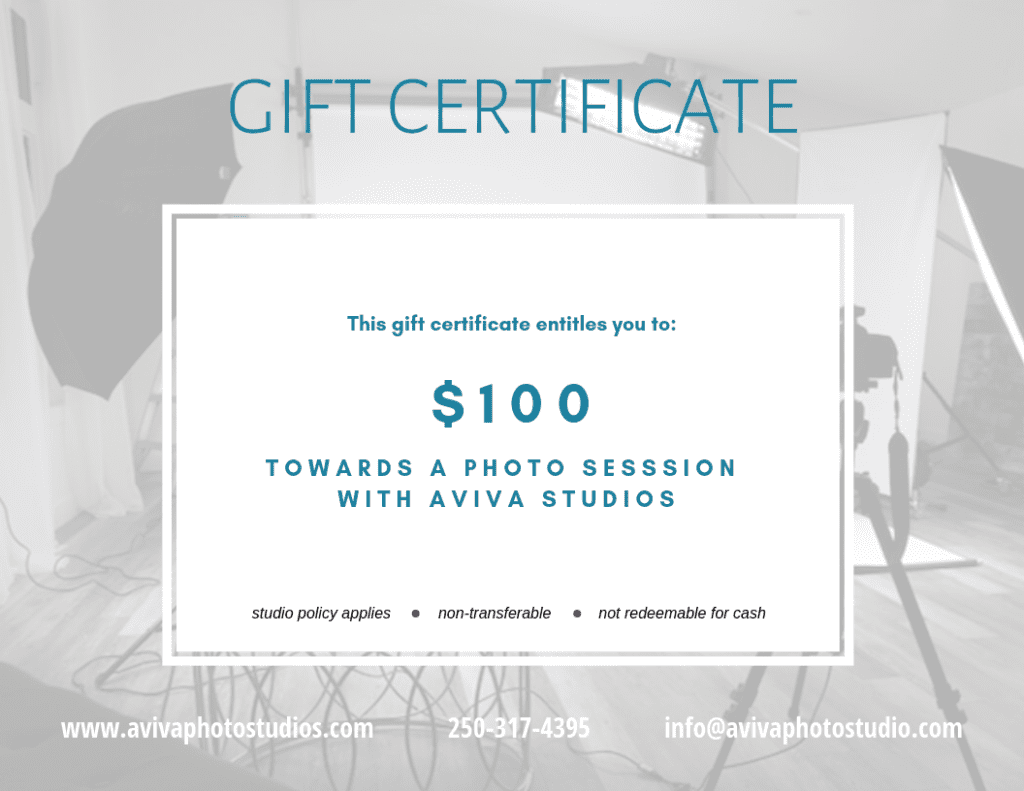 Sometimes, photo shoots can feel a bit expensive. Everyone knows how important family photos are. They have a way of freezing moments in time and create lasting memories that will be cherished for a lifetime.
But the truth is, hiring a professional photographer can be out of budget for some. Splitting the cost between family members can be a way to make it more affordable. This can easily be given as an Aviva Gift Certificate. 
Aviva Gift certificates are available in any denomination and will not expire. They can be used towards the photo session fee. Or, as an alternative, they can also be used when ordering large wall art prints, custom albums or extra digital photos from a photo shoot.
Giving a gift certificate from Aviva Studios can also be used in any time frame to ensure ultimate flexibility when scheduling a photo session. The gift certificate does not expire so can be used anytime throughout the year if a specific seasonal photo is what your recipient is wanting. 
If you have an expectant mother on your list, you can give a gift certificate towards the ever popular newborn photo shoots at Aviva Studios or maybe later on, in a baby milestone session.
Gift certificates can also be used in specific promotional offers such as mini sessions through The Aviva Project or for package deals such as the New Mom Package. Visit our Aviva Project Page or Pricing Page to see the costs involved.
Giving the gift of a professional photographer is a gift your loved one will not forget!!