"The Aviva Project" Kick-Off
We are proud to unveil our project giving back to our community!
As 2019 is getting into full swing, it is time to start the year right by giving back to our community. It is our goal with "The Aviva Project" to raise $2000 for various charities throughout the Okanagan using Photo Mini Sessions.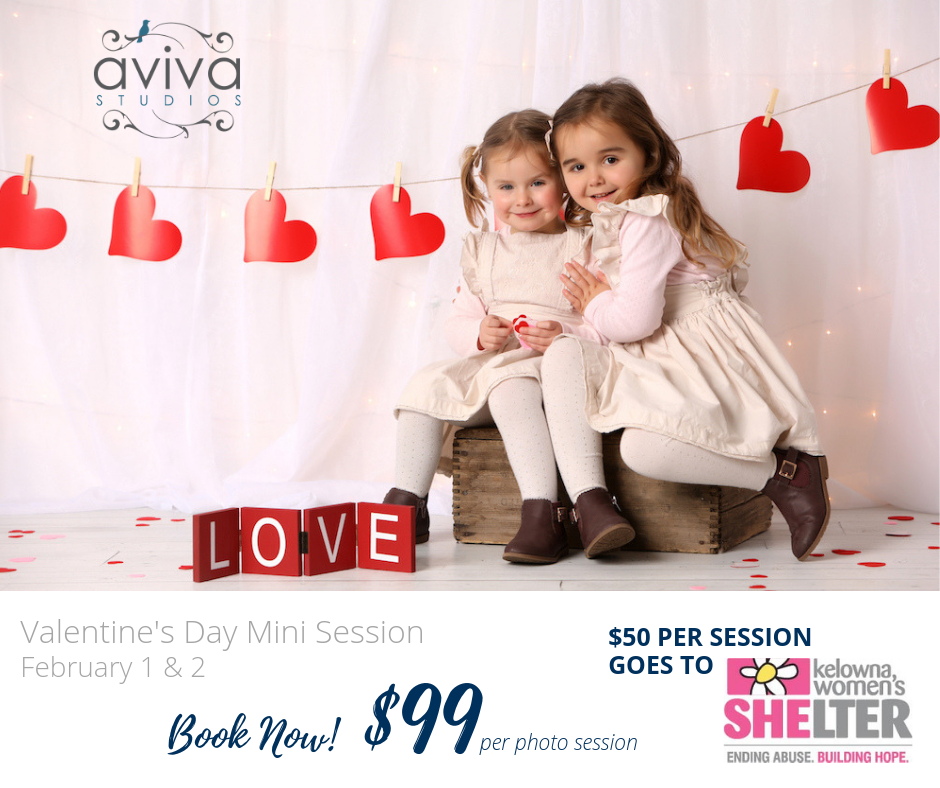 This is our kick-off session and we are taking bookings NOW so be sure to save a spot as they will go quickly!
Here are some more details you will need to know in order to participate…
only 10 spaces available with each event so book early to ensure your spot
all sessions are reserved with full payment
sessions are $99 plus gst 
all sessions are 20 minutes in length
maximum two children per session
please arrive 10 minutes before your session time
late arrivals will result in shorter sessions
for young children, it is  a good idea to bring a familiar toy to show them to make them smile. We do suggest keeping this toy hidden until the very last moment to introduce an element of surprise 
an online gallery of images will be available for viewing within 5 days and will only be available for 3 days after its upload

5 digital photo images are included with your session fee

the digital photo files are medium resolution and can be printed up to 8×10 in size

larger prints can be ordered through us to ensure the best quality

additional images can also be purchased – 5 additional photos for $75. All images for $150. 10% of all additional orders will be donated to our partner charity.
What to wear…
solid colours are always best
due to the amount of red in this particular set, we do suggest wearing minimal red and staying with solid colours that go well with red
if you have any questions about what to wear, please feel free to contact us anytime
Where to go…
our studio address is 502 Sarsons Rd, Kelowna, BC
we ask that everyone text us at 250-317-4395 when you arrive, as our studio is in the back yard of a residential home. At that time, you will be directed where to go once you arrive
If you are unable to make this particular session, please check back as there will be lots of great Mini Sessions coming up throughout the year.