Fall Orchard Sessions
Can't you smell the weather changing? Fall is in the air and the leaves are starting to colour brilliant yellows and oranges. The days are getting shorter with the approach of sweater weather. Soon we will be cozying up by the fire with a good book and a blanket as hibernation season is just around the corner.
What better time than to catch those juicy red apples in your family photos.
We will be hosting Fall Orchard Sessions for all of September and October as the kids settle into their school schedules once again.  
Book your session with Liz by calling 250-317-4395 or emailing [email protected]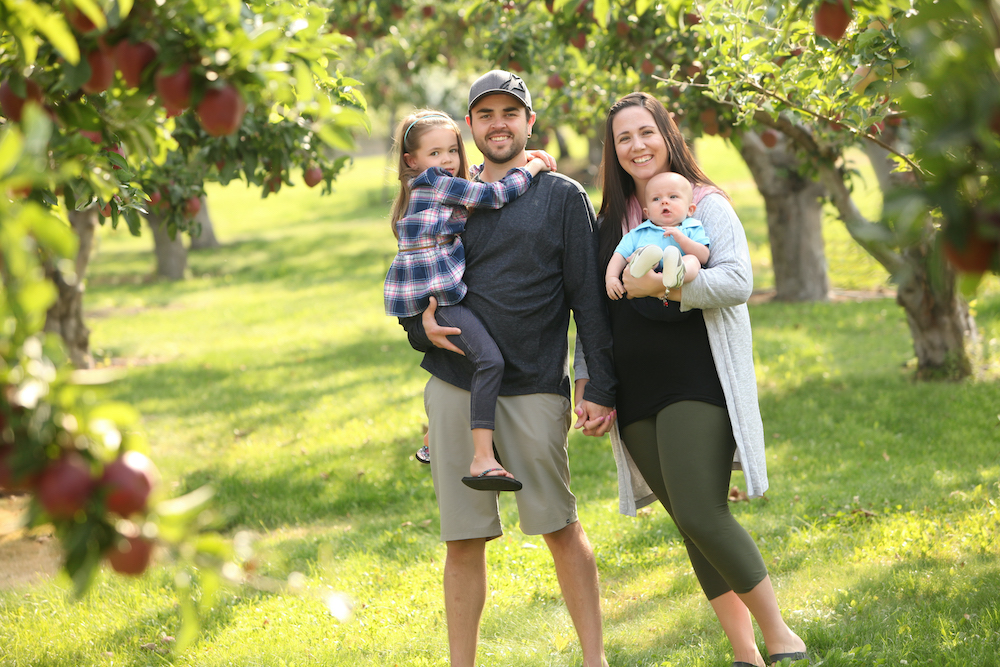 Here are some more details you will need to know in order to participate…
30 minute photo sessions will be held in a designated apple orchard – more details will be provided to those who book their session

sessions are

$249 plus gst

(on-location sessions which include 20 digital images regularly cost $499)

10 of your favourite digital  images

will be  included with your session fee

additional digital images will be available for purchase

additional 10 images for $175

additional 20 images for $300

all additional images for $500

the digital photo files are medium resolution and can be printed up to 8×10 in size

larger prints can be ordered through us to ensure the best quality

an online gallery of images will be available for viewing within 7 days 
WHAT TO WEAR…
matching outfits for families is not necessary but coordinate colours usually gives a great result 

solid colours are always best

no logos or prints

if you have any questions about what to wear, please feel free to contact us anytime. OR visit our blog post What to Wear to a Photo Shoot for some great tips. 
WHERE TO GO…
once a session is booked, directions will be provided

Please arrive 10 minutes before your session time
Covid Procedures…
since these are outdoor sessions, social distancing will be easier
hand sanitizer will be provided encase the photographer needs to adjust your family for the photo
masks before and after the shoot are appreciated
please note: because of the precarious nature of the Covid pandemic, if we go into lockdown again, we be in touch to reschedule when things normalize
Book your spot now to get this discounted pricing!